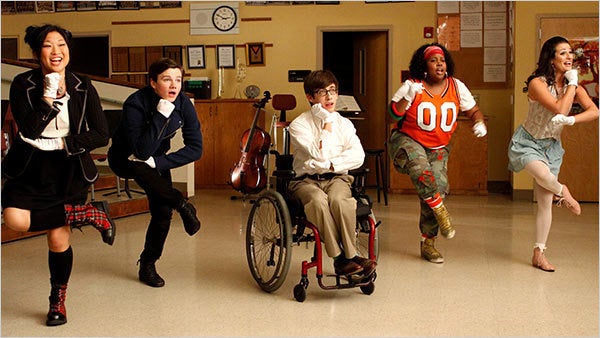 Fox has announced its slate for Fall 2010, and in addition to the new programs revealed some news about an existing program: 'Glee,' the breakout hit of the season, will get the coveted post-Super Bowl slot.
This year, CBS scheduled "Undercover Boss" after the Super Bowl and the show went on to be one of the best-performing new shows of the season.
"Glee" already benefits from fortuitous Fox scheduling: it currently follows "American Idol," the top-rated show on television.
More about Fox's fall slate from the Associated Press:
NEW YORK -- Fox's new fall schedule is remarkably stable for a network that prides itself on edginess, with three new series starting in September.
In releasing next season's plans, Fox still hasn't answered the year's most compelling mystery: Who will replace Simon Cowell on "American Idol" next winter?
On four of the seven nights, Fox's schedule, announced Monday, is the same as it was this season.
Two of the new series are comedies: "Raising Hope" is about a 23-year-old pool cleaner who suddenly has to raise a baby. "Running Wilde" stars Will Arnett as a playboy trying to win the heart of his childhood sweetheart, played by Keri Russell.
The drama is "Lonestar," a prime time soap about a family in the Texas oil business.

Popular in the Community