"Glee" tapped into a different kind of performance when Sam revealed that he'd always wanted to be a male model. That means that he spent his time in New York hitting up modeling agencies after realizing college wasn't for him. One of those he hit up was called Bichette, and it was headed by a very familiar face from the modeling industry. Tyra Banks was her very fierce self in telling Sam how difficult the world of male modeling can be.
"This is not glamorous. This not what you think it is," she told him. "You are one of 10,000 beautiful boys here in New York City. And the word you will hear more than any other during your brief career will be, 'No.'" Yeah, Sam kind of had it right when he mispronounced the name as "bitch-ette."
Banks went to Twitter to clarify that she is nothing like her character -- who also insisted Sam lose weight. "The character I'm playing ... stands 4 EXACTLY the OPPOSITE of what I stand 4. If she existed, I'd hate her guts!" Banks Tweeted.
TV Fanatic's Miranda Wicker didn't care for her guest appearance at all. "Let's not ever have Tyra Banks back again," she wrote. "Her turn as Ms. Bitch-ette was painful. Dreadful, even. And I'm not even talking about the character. I'm talking about Tyra Banks' acting. Abysmal."
"Glee" airs Thursdays at 9 p.m. EST on Fox.
TV Replay scours the vast television landscape to find the most interesting, amusing, and, on a good day, amazing moments, and delivers them right to your browser.
Before You Go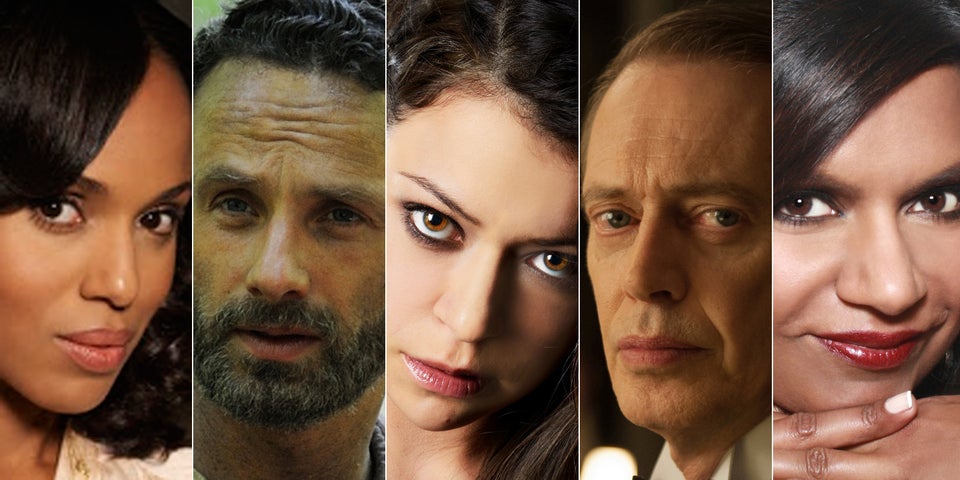 Critics Picks 2013-2014
Popular in the Community