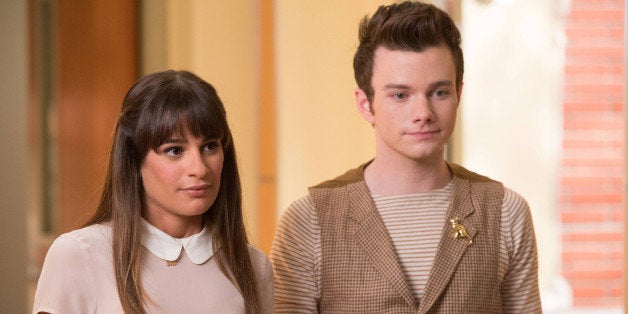 "Glee" has a long road ahead after the Fox series said goodbye to star Cory Monteith and his "Glee" character Finn Hudson in an emotional episode titled "The Quarterback."
Looking forward, the show will return to more lighthearted fare. Murphy said he thinks it's what Monteith would have wanted. "He always loved that about the show," he said.
"And I struggled even working on it, because what you're seeing is what they felt about not just Finn, but Cory, so I think it's amazing performances across the board, and everybody went into it with a lot of love. What I loved about it is, you know when you write something like that, there's no right way to do it, so we wrote it and we put people who were under contract to the show in it, and a lot of the actors contacted me and said, 'I just love him so much -- can I please be a part of it?' So we put those people in. Iqbal [Theba], for example, who plays the principal and is now the janitor, was not written into that episode, but personally called up Brad and I and said, 'For him, I want to be in it.'
"It was rough. It was very rough. It was very rough with Lea [Michele] ... but I'm very proud of it. I think the performances are quite stunning," Murphy said, adding, "People still are not over it -- it's still very, very difficult."
"Glee" returns Thursday, Nov. 7. Watch a preview below.
BEFORE YOU GO
PHOTO GALLERY
Glee Episode Stills