 NEW YORK -- When Indiana won the "Education Reform Idol" competition organized by the right-wing think tank Thomas B. Fordham Institute, it was policy love at first sight for Michael Petrilli, the organization's executive vice president.
Under the leadership of Superintendent for Public Instruction Tony Bennett, a former basketball coach, the state created the nation's largest school voucher program; found consultants to run failing schools in Indianapolis and Gary; revamped teacher evaluations; and created A-through-F grades for schools.
So on Tuesday night, when Petrilli learned that Bennett had lost his election in an upset against Glenda Ritz, the state's teacher of the year, he let out a stream of expletives. "Tony Bennett! Sh*t sh*t sh*t sh*t sh*t," he said. "You can quote me on that."
Not only did Bennett lose, but his opponent had garnered more votes than governor-elect Mike Pence (R).
Petrilli was one of many shocked by the election results. Bennett, the face of education reform in Indiana, had outspent his opponent by more than $1 million, with some help from New York City Mayor Michael Bloomberg's super PAC. And Bennett is a Republican in a Republican state with a Republican governor and a Republican state legislature.
But a few hours before midnight, Bennett was losing the race. "We know the work we had done over the last three years had created a culture that was ripe for a lot of blowback over the next election," Bennett told The Huffington Post Wednesday. "We couldn't overcome the rhetoric of the teachers unions and the undercurrent that they generated."
"It was a mandate to basically say that Tony Bennett isn't a good person who doesn't like public education," Bennett added.
As Bennett conceded, Petrilli was worried. And not just about Indiana. "If this is a referendum on the Indiana reforms that were passed, this doesn't look good," Petrilli said. "On any issue, if you care about issue advocacy, you want to convince politicians if they are courageous and they go out on a limb, they can survive politically."
Ritz, the superintendent-elect, would agree. "It really was a referendum on education policy, things like high-stakes testing," she told HuffPost. "I got into this race because of high-stakes testing, when the state of Indiana implemented another pass-fail test at third grade for reading."
Bennett is a member of Chiefs for Change, a group of conservative state schools chiefs convened by former Florida Gov. Jeb Bush (R) to build support for a bevy of education reforms. But in particular, Bennett has been an outspoken supporter of the Common Core State Standards, which specify what students should know by which grade in reading and math.
Supporting the Common Core poses a dilemma for conservatives. Although participation is voluntary, the Obama administration has incentivized signing onto standards like the Common Core through its Race to the Top competition. That tricky blend of federal and state interests has created an awkward majority among governors: 46 of them have signed on, but the fear that the core can be portrayed as a "national curriculum" irks states-rights Republicans -- even ones who think the standards are good for kids. States periodically try to back out, as Indiana's legislature tried to do last year and Michigan's legislature considered doing more recently. So politicians like Bush and Bennett, advocates say, provide cover.
Though Ritz is a Democrat, Bennett contends that her campaign was effective in part because she stoked conservatives' fears that the Common Core is a national conspiracy. "It looks like Bennett was attacked for a sweep of reforms," Petrilli said. "Was he paying for reforms that were considered too conservative, or the Common Core?"
It's unclear what the election means for education in Indiana. While Ritz opposes Bennett's reforms, she'll face a conservative legislature and governor who supported them. "Attacking reforms by undoing what was done is hard to do" Bennett said. "But it's possible to put so many burdens and regulations on the private schools [receiving vouchers] ... and kill the program."
The reform movement did score several gains nationally at the ballot: President Barack Obama was one of the first champions of Democrats for Education Reform, and the group also endorsed Chris Murphy, the Democrat who beat wrestling magnate Linda McMahon for Connecticut's U.S. senate Tuesday night. Overall, 22 of the 30 candidates DFER endorsed -- which includes school board races -- won. Thirteen candidates supported by Bloomberg's Independence USA PAC won, and seven lost, a spokesperson said.
Related
Before You Go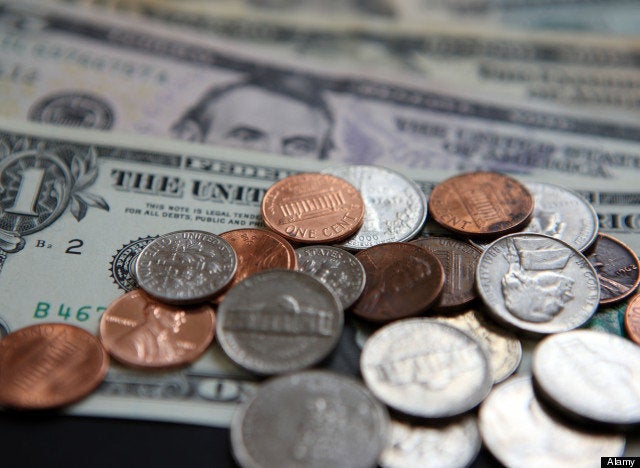 Results Of State Ballot Measures That NEA Was Tracking
Popular in the Community