This blind pooch gets by with a little help from his friend.
Glenn, a Jack Russell terrier who is blind, and Buzz, a Staffordshire bull terrier, were found abandoned in a sea tunnel about three weeks ago and were rescued, according to a press release about the dogs. The pair are now staying at Stray Aid, a dog rescue charity in the British village of Coxhoe, Durham.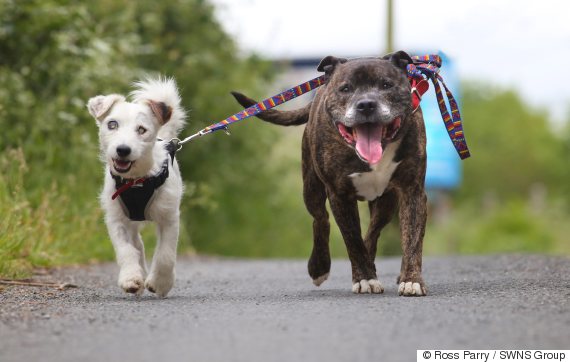 Glenn, left, and Buzz, right.
The staff at the organization say that the two pooches have been more than just inseparable -- Buzz actually guides his buddy around. Now, the pair are in need of a forever home and because of their special relationship, the charity requires that Glenn and Buzz be adopted together.
"Buzz acts as Glenn's eyes and it's as simple as that. Glenn gets his confidence from Buzz," Sue Bielby, veterinary director of the charity, said in a statement. "If they are separated even for a few minutes they both bark and become distressed so they would need to have a loving home together."
Story continues below.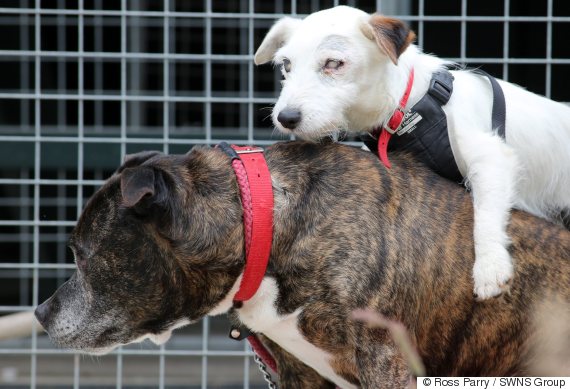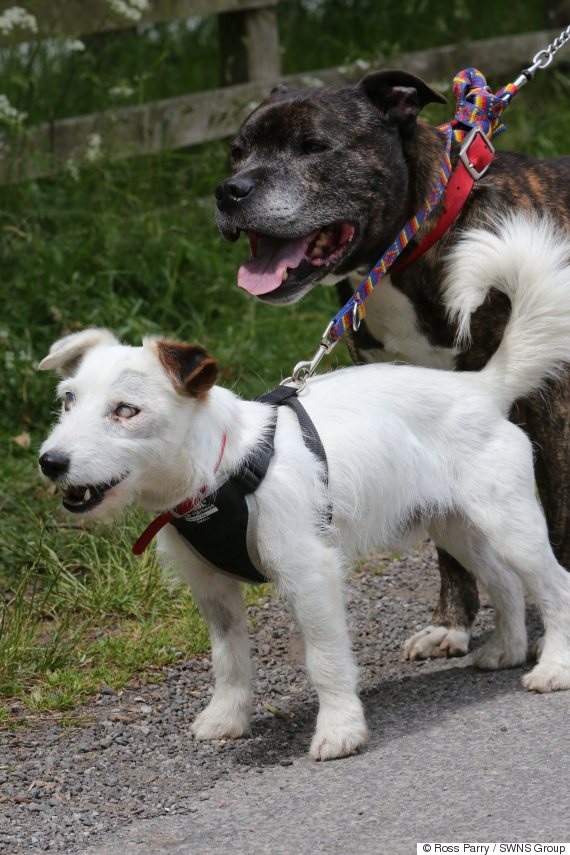 When the dogs are indoors, Buzz nudges Glenn to where he needs to go, guiding him to his bed or toward his food, Diane Humphrey, the group's supervisor, said according to SWNS.com. Buzz also keeps his friend from banging into things while inside. Humphrey says while it's not certain why the dogs are so close, it's suspected that they have been buds for quite some time.
"We think they have been together for a long time but we don't know for sure, they both seem to be a similar age," Humphrey said, according to SWNS.com. "If they are apart for long they start to cry and whine."
Story continues below.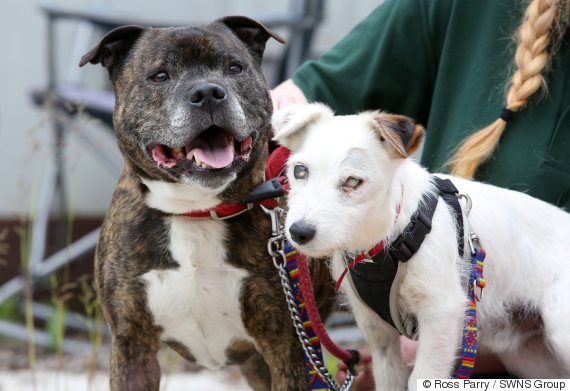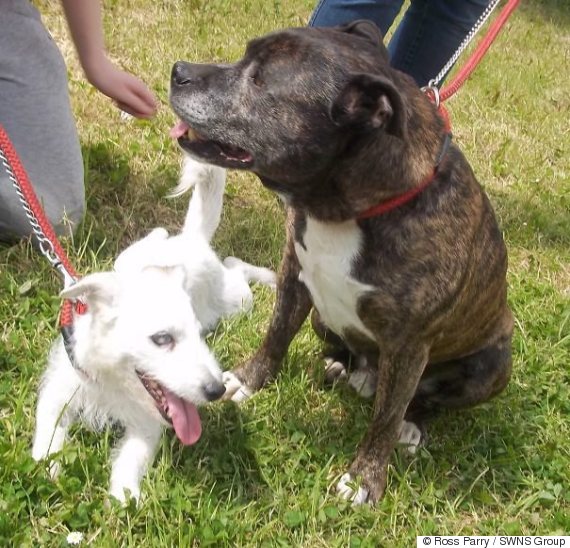 Stray Aid CEO John Bielby wants to find the pair a quiet home without furniture that moves around.
"They are unique pair and we need to see they go to a good home," he said.
Related
Before You Go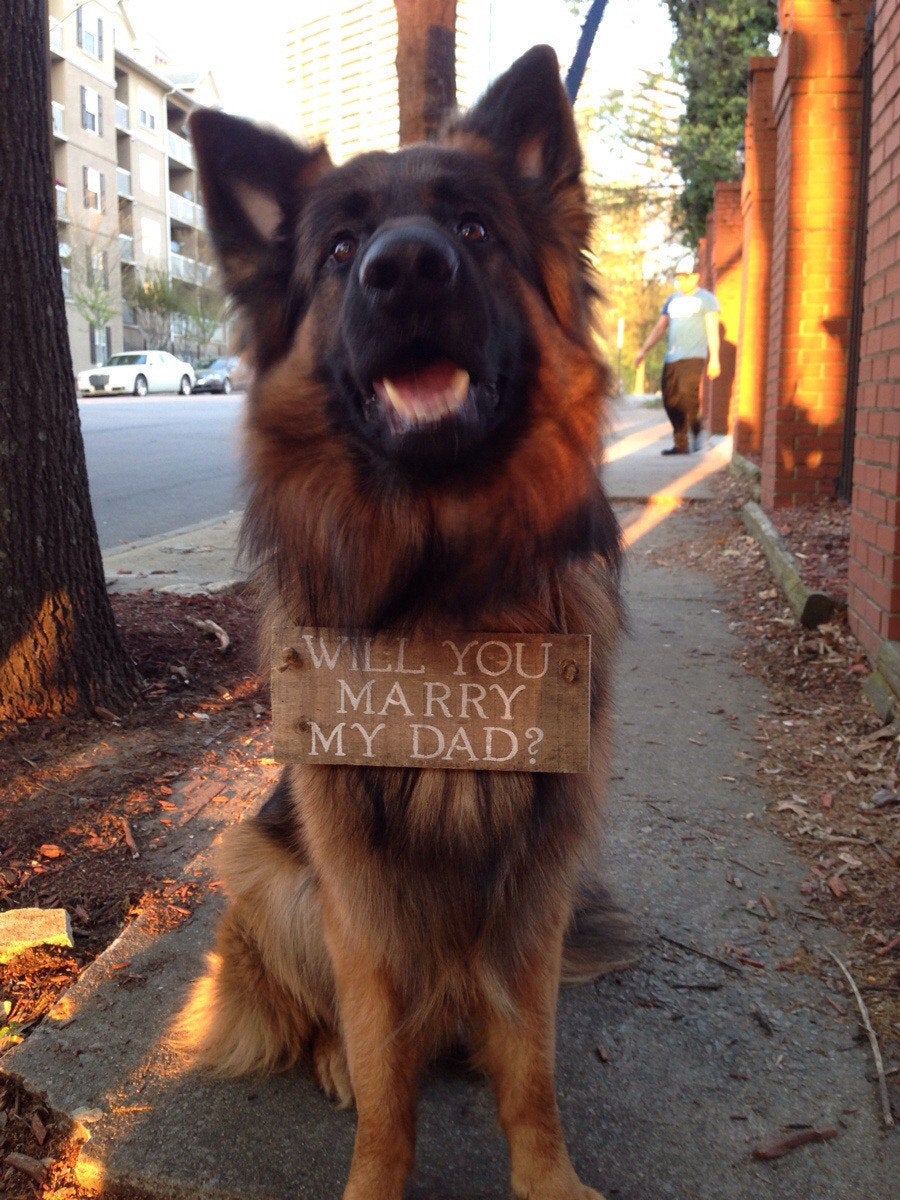 Puppy Marriage Proposals