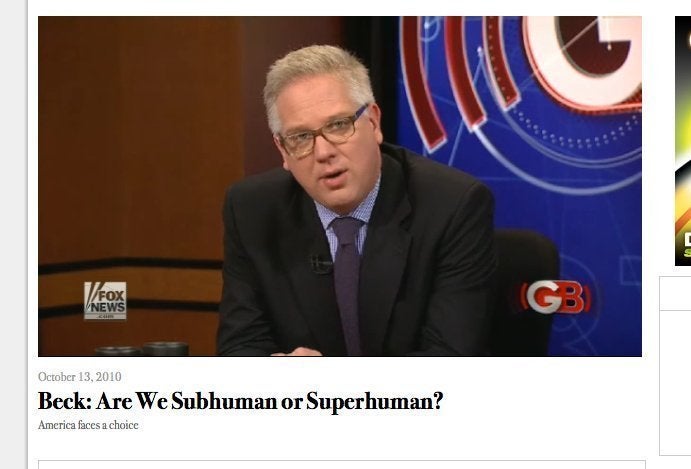 Glenn Beck returned to his television show Wednesday with a lengthy, impassioned condemnation of the brutal anti-gay assault and torture of two teenage boys and a man in the Bronx.
Beck said that he had read about the attack -- committed by a gang of 16-to-23 year olds -- in the New York Times on his way to Los Angeles after undergoing a series of medical tests. He said the extent of the violence, which he then described in graphic detail, had shocked him and left him wondering "who are we and who are we becoming?"
Beck said the attackers -- who, among other things, tortured, beat and sodomized their victims -- represented "a whole new level of evil." He agreed that the attacks were grounded in homophobia, but said they went beyond just that.
"This is not only anti-gay, it is anti-human," he said. "It is bigotry for sport."