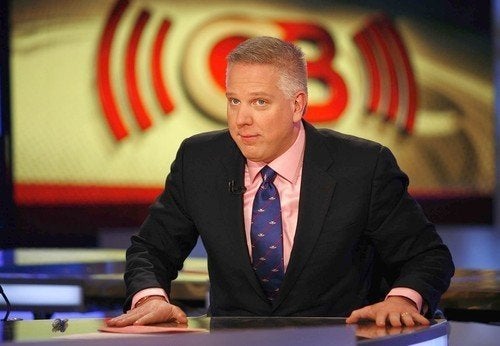 Just how handsomely does it pay to be one of the most controversial men in America? For Glenn Beck, $32 million.
Beck, who became a household name in 2009, pulled in the shocking sum through a revenue stream that includes books, radio, TV, digital media, and speaking fees.
Interestingly, Forbes reports that Beck's Fox News contract is the least lucrative of all his ventures.
According to the Forbes analysis, Beck earned $12 million from book sales thanks to his "profit participation co-venture with Simon & Schuster typically reserved for authors like Stephen King." He has a five-year, $50 million contract with Premiere Radio Networks that netted $10 million for the year. His website, supported by both ads and an "Insider" subscription service as well as retail merchandise sales, brought in another $4 million. Speaking fees and events like his "Bold Fresh Tour" with Bill O'Reilly earned him $3 million, and his Fox News contract brought in $2 million. Add in a final $1 million from his Fusion magazine, and Beck had a $32 million year.
Beck told Forbes that he is more interested in the business than the politics of what he does.
"I could give a flying crap about the political process," he said. "We're an entertainment company."
Popular in the Community