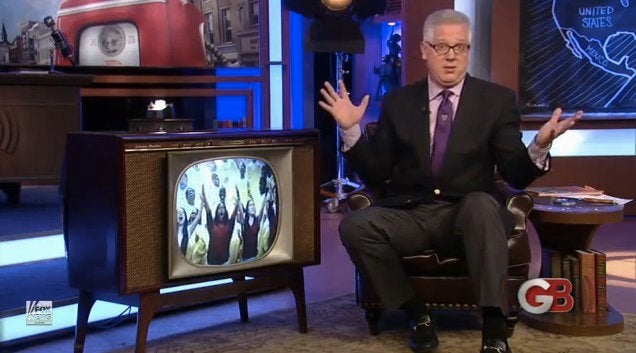 Glenn Beck returns to screens on Monday with the debut of his Internet-based network GBTV and a new two-hour show.
The Wall Street Journal, citing sources at Beck's Mercury Radio Arts, reported that GBTV has netted 230,000 subscribers. That's a much lower audience than Beck drew at Fox News (or still draws on his radio show) but the crucial difference is that all of those people are paying for the access to the content. At $10 a subscription (or $5 for access to Beck's new show), that's a lot of money.
The launch of GBTV has also posed questions about what a network created by Glenn Beck will look like. Beck, who was a divisive figure at Fox News, told the Journal that he would have "complete creative control since I own the show and the network." The network's other programming will include a reality show about creating the network, a show anchored by Beck's radio co-hosts, and a block of children's programming.
Anticipation for Beck's new show has been building, with the release of pictures of his new set and a Times Square billboard. The show will be launched from New York City, even though Beck plans to eventually build a studio and host the show from Dallas.
Beck's show premieres on Monday at 5 p.m. He is slated to discuss activism in the wake of 9/11, and the state of the economy.
Support HuffPost
The Stakes Have Never Been Higher
Related
Popular in the Community