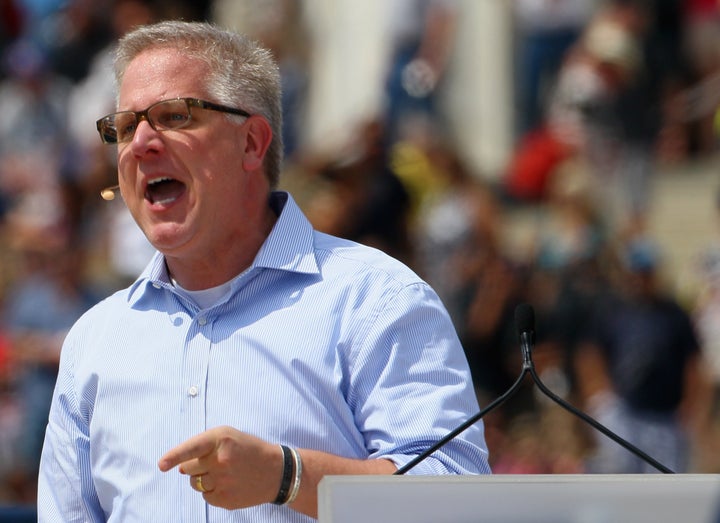 Are Republican 2012 presidential candidates Mitt Romney, Michele Bachmann, and Newt Gingrich really heading to Jerusalem in August for Glenn Beck's "Restoring Courage" rally? What about Fox News stars Sarah Palin and Mike Huckabee?
Ynetnews, an Israeli news site, reported Wednesday that these five prominent Republicans were "expected" to attend Beck's Aug. 24 gathering, news that immediately bounced around Twitter and the blogosphere.
Yet despite the report that Beck's rally is set to draw a 'who's who' among the Republican presidential field, those named don't seem to have plans to attend.
Joe DeSantis, one of the few remaining Gingrich aides, wrote in an email to The Huffington Post that the former speaker "has not said he is coming."
Andrea Saul, a spokesperson for Romney, said that "he is not planning to attend."
Huckabee, in a tweet, said he was "not headed to Israel" for the rally but would "be there in February" for a separate group trip.
And a spokesperson for the rally told The Huffington Post that those candidates aren't locked in for a simple reason: They haven't been asked.
"There have been some inaccuracies about the event," the spokesperson said. "No one on the list below has been contacted or asked to appear. Senator Lieberman said he supports the event and if his schedule allows will be a guest at the event."
Last week, Beck told his Fox News audience that he hoped Sen. Lieberman (I-Conn.) would lead a delegation from the U.S. for the event.
"I think the idea of the 'Restoring Courage' gathering in Jerusalem is an important idea and a very constructive one at a very important time for Israel, at a time that also could be destructive for Israel and for us, for the United States of America," Lieberman said on Beck's television show.
Lieberman added that the Beck rally is "not against anybody or any group" but is an opportunity "to stand with Israel at a time when a lot of the rest of the world is attempting to delegitimize Israel."
Still, there could be at least one 2012 contender at the Jerusalem rally. Herman Cain, the former chief executive of Godfather's Pizza who is now running for president, said last week that he plans to attend.
A request for comment from Bachmann's office was not immediately returned.
Related
Popular in the Community