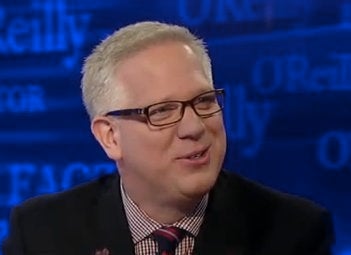 As his departure from Fox News comes ever closer, Glenn Beck is branching out into yet another new business territory: the world of online deals.
Beck's company, Mercury Radio Arts, announced Monday that it has launched Markdown.com, a Groupon-like site that will offer discounted deals on various products. The first deals are for Chocolate.com and LifeLock, an identity theft prevention company.
The deals will also be promoted across Beck's media empire, including on his news site, The Blaze.
In a statement, Beck said, "as a small business owner myself, I understand the daily challenges that entrepreneurs face and how frustrating it can be to get well-deserved attention for a great product or service. With Markdown.com we will be able to feature these great local and regional businesses right alongside some of the most well-known brands in America."
The launch of the new site adds another plank to Beck's booming personal industry. He made an estimated $40 million in 2010 from his various businesses, including his speaking tours, books, publications and his websites. In his opus on Fox News, New York magazine's Gabriel Sherman reported that 90 percent of Beck's income last year came from these ventures.
Related
Popular in the Community