 A Twitter feed for Glenn Beck drew some unintentional laughs on Monday when it misspelled Beck's own name.
The tweeter for The Blaze was trying to advertise Beck's new television presence on the Dish Network, but whoever it was wound up plugging a show by "Gienn Beck" -- Beck's evil twin, perhaps?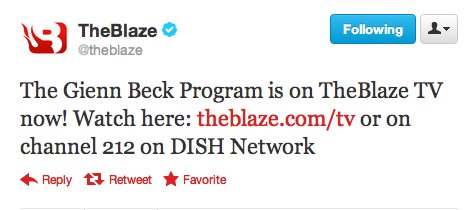 Viewers tuning to Dish could breathe easily, though, when they saw the real Glenn Beck waiting for them there.