It was a slow news day on Tuesday, and so Glenn Beck decided to put a bobblehead figurine of President Obama inside a jar of his own urine -- or "urine," as the liquid must accurately be labeled.
The stunt was preceded by a tour through art history, as Beck, with velvet blazer and a pipe clenched in his teeth, pointed out that the medium has always been controversial and even featured nudity, like in the Sistine Chapel. And the First Amendment gives people the right to make scandalous art, right? Then he painted over nude images while speaking in a French accent, because it was Tuesday, we guess.
The hook to all of this was a Boston artist who painted Obama being crucified. Beck said he didn't like the painting, but he wanted to support the artist's right to do it. So he unveiled what he called "Obama in Pee Pee," which was just about what it sounded like -- except that Obama was in a jar filled with beer, technically, making it a whole lot less shocking. Beck said he would sell it on his website for $25,000.
The jar was put up for auction on Ebay, which later removed the item on Wednesday morning. Beck tweeted the news, writing, "#ObamainPeePee was up to $11k before our @ebay injustice…"
Ebay said it removed the listing because the item "contained bodily fluid." The site prohibits the sale of certain items, including "human remains and body parts," on its website.
CORRECTION: An earlier version of this story suggested that the listing was deleted due to the Ebay's "offensive material" policy. The company said it actually removed the listing because it violated its policy prohibiting the sale of "human remains and body parts."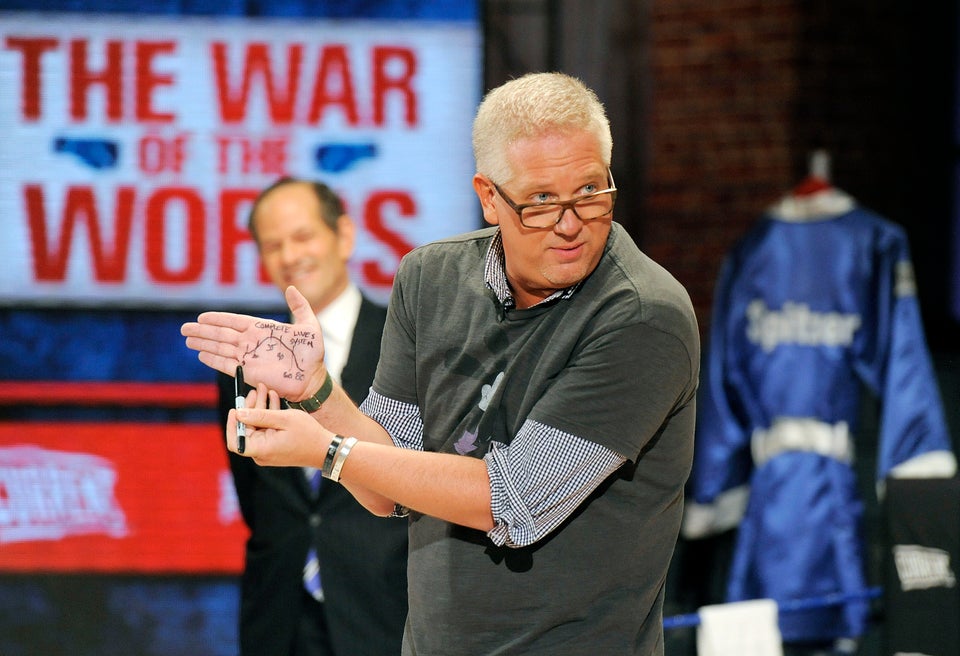 Glenn Beck
Popular in the Community