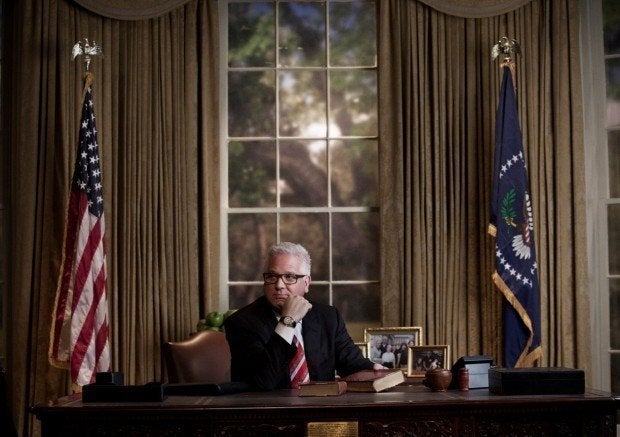 Glenn Beck posted pictures of himself hanging out in what appears to be the Oval Office over the weekend.
The photos, which appear on glennbeck.com and the Blaze, show Beck sitting at what looks like the President's desk. The caption teases a big surprise, to be revealed on his GBTV show on Monday.
So what's the big announcement? Beck has built an exact replica of the Oval Office for GBTV, a spokesperson said. He'll be using the set for a series of weekly speeches about "the things we wish the President would say to the American people – or the things he should say."
The speeches will be three to four minutes long, and "Reagan-esque in tone." The first one is scheduled for Wednesday.
It won't be the first time Beck does a segment in the style of an Oval Office address. He assembled a makeshift Oval Office set last March, and spoke about the devastating earthquake in Japan because he wasn't satisfied with Obama's statements about the tragedy.
Related
Popular in the Community