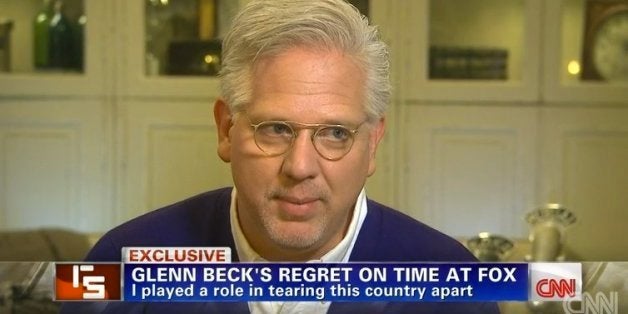 Glenn Beck on Sunday revealed one of his biggest regrets on CNN's Reliable Sources.
Referring to the widening gap between Democrats and Republicans in the U.S., he said he "unintentionally... added to the situation we're in right now."
According to Pew, the left and right "are more divided along ideological lines – and partisan antipathy is deeper and more extensive – than at any point in the last two decades. "
"When you live your life 5 hours a day on live television and radio you're going to say stupid things," Beck said.
The former Fox News host said that calling President Obama a racist was "of course" something he shouldn't have said. He explained that, at the time, hadn't realized the impact that some of his comments would make.
"We are much more fragile than I thought," he said