Glenn Beck launched a new attack on Chief Justice Roberts after Thursday's landmark health care ruling. The radio host is now selling t-shirts calling the judge a "coward."
In a historic move, the Supreme Court upheld the individual mandate central to President Obama's health care legislation. Surprisingly, Roberts provided the deciding vote in the 5-4 decision.
Beck was so outraged at the ruling that he made access to his GBTV show free on Thursday. He pulled out all the stops, riding a horse onto the set in a parody of "Braveheart" and dressing his co-host up as "Dread Pirate Roberts" in a reference to "Princess Bride."
He revealed that he had t-shirts made with an image of Roberts' face and the word "COWARD." His online store is hawking the "Coward T-Shirt" for $30. But will Beck be able to keep the momentum going until the shirts are ready to ship? The tees are only available for pre-order, and won't go out until July 20th.
Watch him introduce the shirt at 9:00 in the clip above.
Related
Before You Go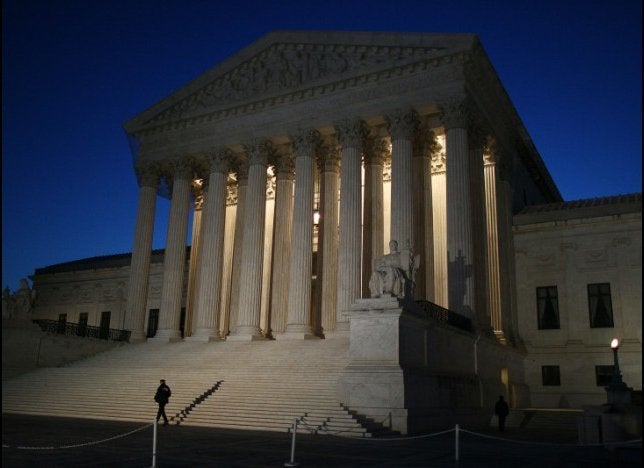 Political Reaction To Health Care Ruling
Popular in the Community