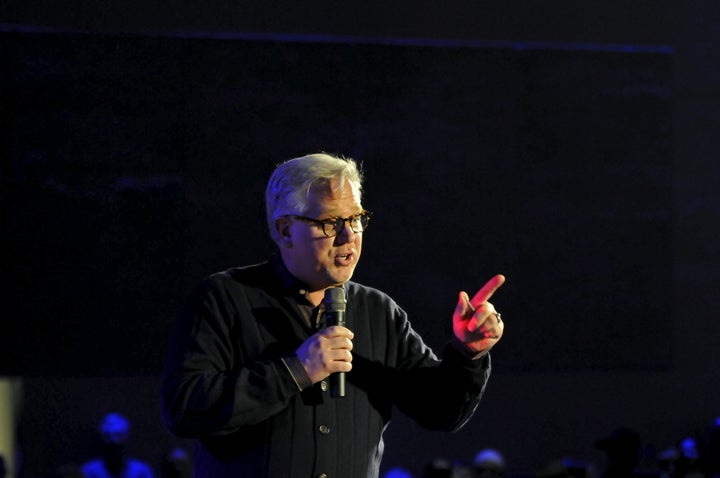 WASHINGTON ― Glenn Beck's website The Blaze is coming apart, suffering from a lack of editorial direction, staff attrition and internal discord, according to sources inside the news outlet.
The site, which Beck launched in 2010 to serve as the conservative counterpart to The Huffington Post, has dropped from 25 employees on its editorial side to just six. A source inside The Blaze, who requested anonymity for fear of retribution, told HuffPost that the mood among the rapidly diminishing news team is somber.
"The few people who are still left are looking for an exit because they know The Blaze is over," the source said. "They haven't told us straight up that they're done with us, but all the signs point to it, and they're not replacing people who are laid off or get out."
Other sources at the site say that reporters were notified in September that their phone and travel stipends had been eliminated. They were also notified over the summer that their health benefits would be reduced.
The Blaze officially closed its New York newsroom, a 35,000-square-foot space in Manhattan, in June. The remaining employees are working from their homes.
It is a remarkable crash for a news site that started with tons of promise. Beck launched The Blaze six years ago as an expansion of his empire, which already included radio, television and book publishing. He described it as a place where readers could come to find original reporting and stories that the mainstream media overlooked. It was known for plundering the web for local news stories that would appeal to conservatives and drive huge traffic, such as "8-Year-Old Florida Boy Suspended For Making Gun Shape With Fingers."
The Blaze's traffic quickly became a subject of envy for other conservative outlets. While popular sites like Breitbart News and the Daily Caller rely heavily on referral traffic from the Drudge Report to boost their page views, The Blaze was able to gain huge traffic despite rarely getting Drudge links. The Blaze attracted 31.6 million unique visitors in October 2014, according to the analytics site Quantcast. By this September, however, its traffic had plummeted to 7.8 million unique visitors.
In conversations with more than half a dozen former and current employees of The Blaze, all blamed upper-level management for the site's troubles. There have been four CEOs since 2010, and two of them left in a span of six months in 2015. Beck is currently embroiled in a lawsuit with one of those former CEOs, whom he has accused of fraud and mismanagement.
"We had everything when we started in 2010 ― a huge platform and following ― but management screwed it up with their incompetence," one source told HuffPost. "They made so many stupid mistakes, and Glenn trusts the wrong people, who then go and hire other bad people."
While current and former employees said the website is on its last legs, The Blaze's management says that they're working on a relaunch called "Project Phoenix, Blaze 2.0." The site recently hired former Red State Editor-in-Chief Leon Wolf as the new managing editor. And in an email sent to staff in late September, CEO Stewart Padveen heralded the coming of a new era.
"In spite of some bad press and the challenges ahead, the word for what we are planning has started to trickle out," he wrote. "The black cloud of negativity and pessimism is slowly being replaced by a new wave of optimism about our future."
Padveen echoed his upbeat view of the site's future in a statement to HuffPost.
"The Blaze is one of the top political and cultural news websites in the U.S. with an engaged and loyal audience of millions of visitors every month," he wrote. "We're very excited to welcome Leon Wolf, a celebrated and influential leader in the industry, as our new managing editor. Leon will soon begin to build out a talented team of journalists to support him as we introduce our plans for the future of The Blaze."
But sources inside the publication remain highly skeptical.
"Padveen has a history of telling everyone that everything is fine, then a few days later calling people and directing them to fire people because The Blaze can't make payroll," said one source. Another, who is familiar with the "Blaze 2.0" plan, told HuffPost that management has been talking about relaunching for more than a year, and that those plans would likely move the site away from actual news.
"When The Blaze launched, Glenn said that it would be a place for reported pieces and news, but the 'Blaze 2.0' relaunch will be sponsored content, community-generated content, and links to videos from Glenn Beck's Blaze TV shows," the source said. "The Blaze as we know it is dead."
While reports of The Blaze's downfall began in early 2016, the tensions between the editorial team and Beck's appointed management team truly came to a head in April, over a story posted by Deputy Managing Editor Oliver Darcy. The story concerned a hot mic moment from conservative radio host Laura Ingraham, in which she said the word "fuck," thinking her microphone was dead.
Sources within The Blaze said that Ingraham reached out to the site's management, angry that they allowed their reporters to write about the incident. Management apologized to Ingraham, the sources said, and Padveen had the post quietly removed from the website without notifying the editors.
Darcy soon realized that the post, which had been the top story on the site, had been changed to a private setting and was no longer accessible to readers. Sources familiar with the incident said Darcy reached out to management to find out what happened. He did not receive a reply, so he reposted the article.
Padveen, realizing the post had been made public once again, threatened to fire Darcy unless he took it down. Darcy refused, prompting Padveen to contact someone in the Blaze's tech department to have it removed. According to multiple sources, reporters in the newsroom were ready to leave The Blaze if management didn't put the piece back up. Padveen, fearful of a mass employee exodus, caved and republished the piece with a modified headline and a note claiming: "This story was mistakenly deleted following publication."
Darcy didn't respond to requests for comment. The Blaze's public relations firm didn't respond to questions about the article.
"For many of us, that incident was just too much, especially because we were told that The Blaze was supposed to be a real news website," said one source. "Management is so disconnected from their reporters and editors, and here they were trying to override a decision in order to make Laura Ingraham happy without even consulting the people who actually write and edit the website."
Before You Go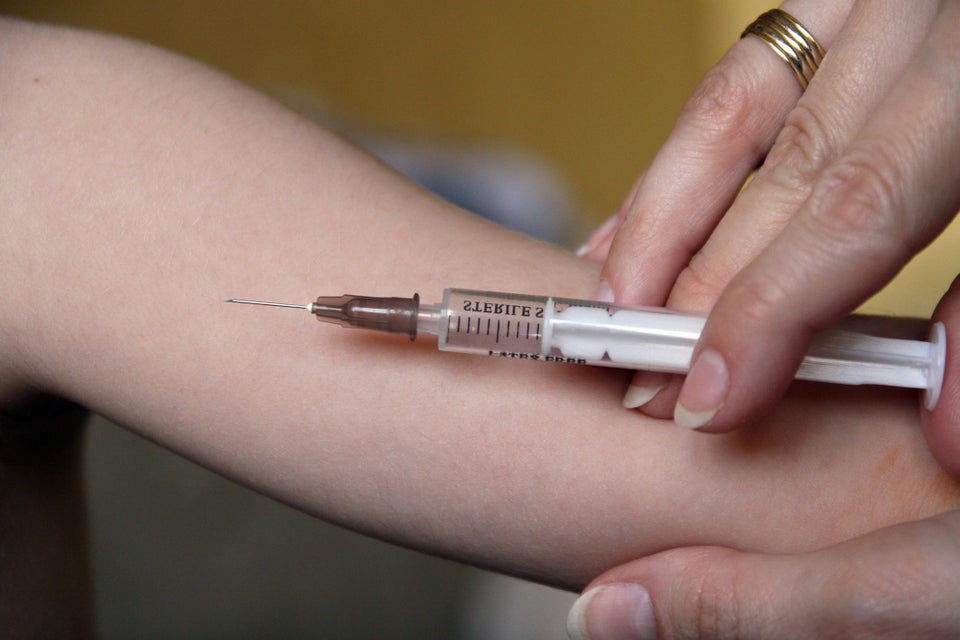 The Many Conspiracies Peddled By Donald Trump
Popular in the Community