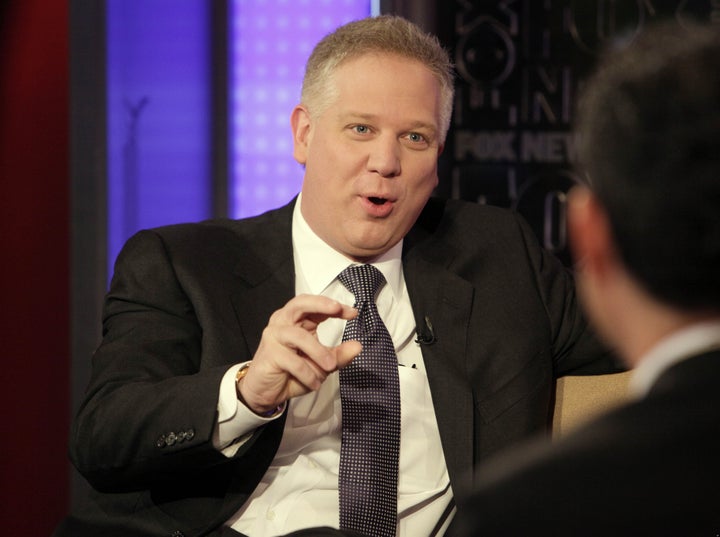 In the profile, Leibovich touches on tensions between Beck and Fox News, the network that catapulted him to stardom.
News of tension between Beck and his network colleagues (and bosses) is nothing new — in March, the Washington Post's Howard Kurtz described Fox News as "a network divided" over Beck, which prompted network boss Roger Ailes to issue a stern "no trash-talking" message to his DC bureau — but Leibovich's article sheds new light on the extent to which Beck and Fox News have clashed.
Leibovich reports that Ailes "has complained about Beck's hawking his non-Fox ventures too much on his Fox show" and that Ailes believes Beck "does not fully appreciate the degree to which Fox News has made him the sensation he has become in recent months." Leibovich also notes that Beck is "the only major personality at the network whose office is not at Fox News headquarters."
And perhaps the only reason why any of this matters is the bottom line: Beck's ratings have softened over the last year, and advertisers are pulling their dollars away from the program. Leibovich writes that his show is considered "empty calories" in the TV business:
As of Sept. 21, 296 advertisers have asked that their commercials not be shown on Beck's show (up from 26 in August 2009). Fox also has a difficult time selling ads on "The O'Reilly Factor" and "Fox and Friends" when Beck appears on those shows as a guest. Beck's show is known in the TV sales world as "empty calories," meaning he draws great ratings but is toxic for ad sales. If nothing else, I sensed that people around Fox News have grown weary after months of "It's all about Glenn."
Ailes did not comment for the article, but Fox News executive Joel Cheatwood said that the relationship between Beck and the network is "extremely solid."
Elsewhere in the profile, Leibovich notes Beck's major appeal with women, Beck's staff compares him to Oprah, and Beck himself compares the country to an alcoholic. Read the full profile here.
Calling all HuffPost superfans!
Sign up for membership to become a founding member and help shape HuffPost's next chapter