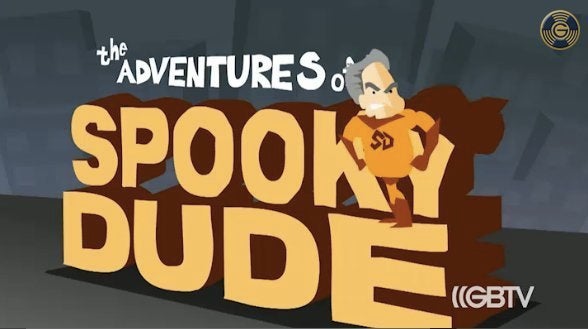 Glenn Beck hosted a preview of his new Internet channel "GBTV" on Wednesday night. Beck talked about some of the programming that will be on the channel, including news and comedy shows. He also unveiled a cartoon attacking his arch-nemesis: George Soros.
The title? "The Adventures of Spooky Dude." That, of course, is Beck's somewhat less than fond nickname for Soros, whom he has repeatedly accused of being at the forefront of an international left-wing conspiracy to take down the current global order. Beck has previously raised the idea of a Soros cartton as a seeming joke in a chat with Bill O'Reilly, but he clearly changed his mind. He even kicked off the event with animated footage of some of Soros' speeches.
Needless to say, "The Adventures of Spooky Dude" did not present Soros in the most appealing light. Watch the cartoon below.
WATCH:
Watch the full launch event, which starts with Soros footage:
Related
Popular in the Community