We will forever remember Close as the brilliantly intense Alex Forrest in "Fatal Attraction." The curly-haired blonde had an affinity for white, off-the-shoulder looks in the film. Her sexy, low-cut outfits couldn't be more diametrically opposed to the costumes in her most recent movie, "Albert Nobbs." As the title character, she played a 19th-century Irish waiter and dressed in men's suits.
Close continued her affair with menswear-inspired style in power suits as the ruthless Patty Hewes on "Damages." Her performance in the TV series has garnered the Connecticut native an Emmy and a Golden Globe.
Much like her characters, Close (who is a longtime Madonna fan) rarely wears feminine frills, opting instead for structured pant suits. Even her red carpet looks usually include a tailored jacket. In the '80s, Close was often spotted in double-breasted blazers with seriously padded shoulders.
But don't misread this fan of menswear. Close has famously said, "I never wanted to be a man. I feel sorry for them."
In celebration of Glenn Close's 66th birthday today (Mar. 19), we've rounded up her most memorable looks over the years.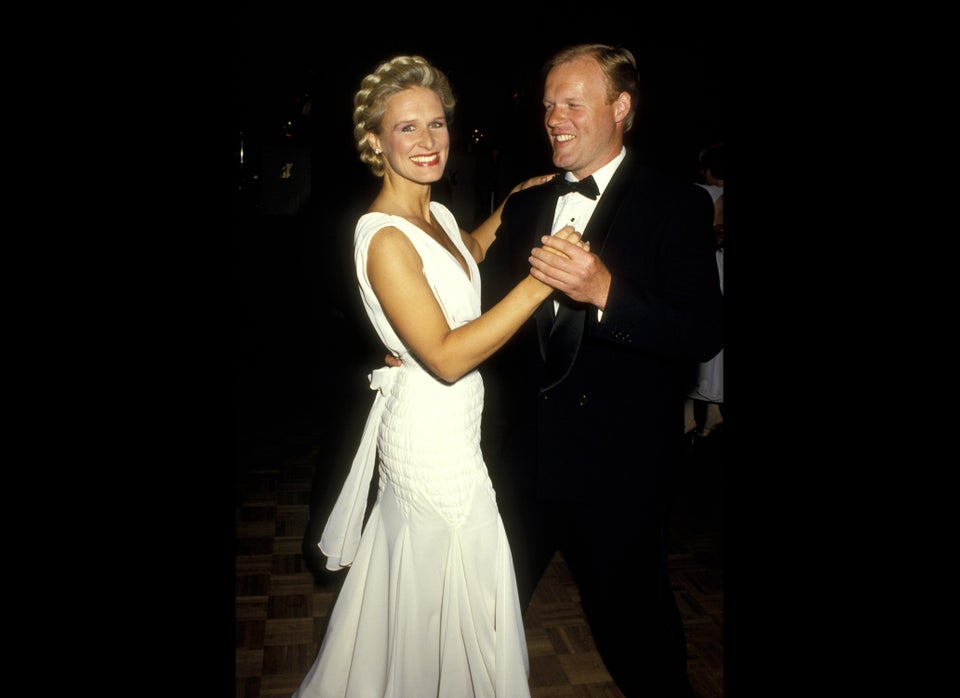 Glenn Close Style Evolution