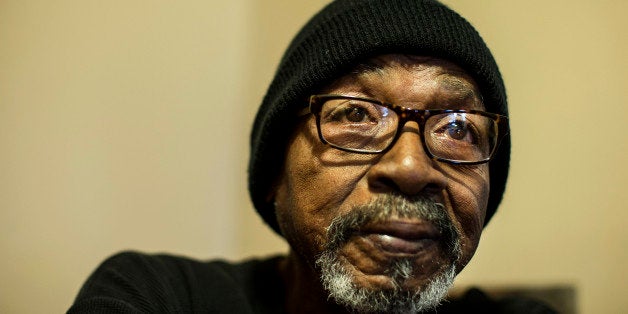 A Louisiana man who was freed from prison last year after spending almost three decades wrongfully incarcerated on death row has died.
At 2:11 this morning, Monday June 29th 2015, Glenn slipped away very quietly and peacefully. He was held and surrounded by people who cared about him, and was listening to a song he loved. Thank you for your generous outpouring of support.
Freedom for Ford was short-lived, and complete justice was arguably never served.
In 1984, Ford was convicted by an all-white jury of murdering Isadore Rozeman, a 56-year-old Shreveport jeweler and watchmaker. At age 33, Ford was sentenced to death and would go on to spend almost half of his life in Louisiana State Penitentiary at Angola. When he was released, Ford was the longest-serving death row inmate in America.
Ford maintained his innocence throughout his incarceration. After "credible evidence" surfaced corroborating Ford's story that he was not part of Rozeman's murder, Caddo County prosecutors asked that Ford's conviction be vacated. He walked free in March 2014.
As Ford fought for restitution -- which under Louisiana law would have only covered a third of his time spent on death row -- A.M. "Marty" Stroud III, the prosecutor who helped convict him, penned an emotional op-ed in the Shreveport Times apologizing for his role in Ford's case, calling for an end to the death penalty and admonishing the state to give Ford his due.
In addition to appealing the court's ruling that denied him restitution, Ford sued for wrongful incarceration and for denial of care while he was locked away. In a complaint filed earlier this year, Ford argued his cancer could have been mitigated if the medical staff at Angola had taken his ailments seriously.
Supporters set up a fund for Ford, with the money going to his hospice care.
"He literally has nothing," Kristin Wenstrom, who was handling Ford's compensation request through the Innocence Project-New Orleans, told HuffPost earlier this year.
Born in Shreveport on Oct. 22, 1949, Ford was later raised by a grandmother in California, according to the Shreveport Times. Ford had several children and grandchildren, several of whom live in California and were able to visit him near the end of his life.
REAL LIFE. REAL NEWS. REAL VOICES.
Help us tell more of the stories that matter from voices that too often remain unheard.