Glenn Greenwald told "Democracy Now" on Monday that he has spoken to Edward Snowden since the NSA leaker took temporary asylum in Russia, and that Snowden is "doing very well."
Snowden finally managed to make it out of Moscow's airport last week after over a month of being holed up there. He has been given at least a year to stay inside Russia.
"He's doing very well," Greenwald said of Snowden. "He's obviously happy that his very strange situation of being in this kind of no-person's-land in the airport has been resolved. He now is able to be safe, or at least relatively safe, for the next year from persecution by the United States, and he is most interested, whenever I talk to him...about the extraordinary debate he helped provoke in the United States and around the world about privacy, surveillance and Internet freedom."
Host Amy Goodman asked Greenwald what Snowden plans to do next. Greenwald said he was unsure, and so was Snowden.
"I don't spend a lot of time with him talking about his asylum plans, somewhat on purpose," Greenwald said. "But from my understanding, he plans to spend time in Russia, to get himself settled and to figure out what he wants to do next."
See the full interview here.
Related
Before You Go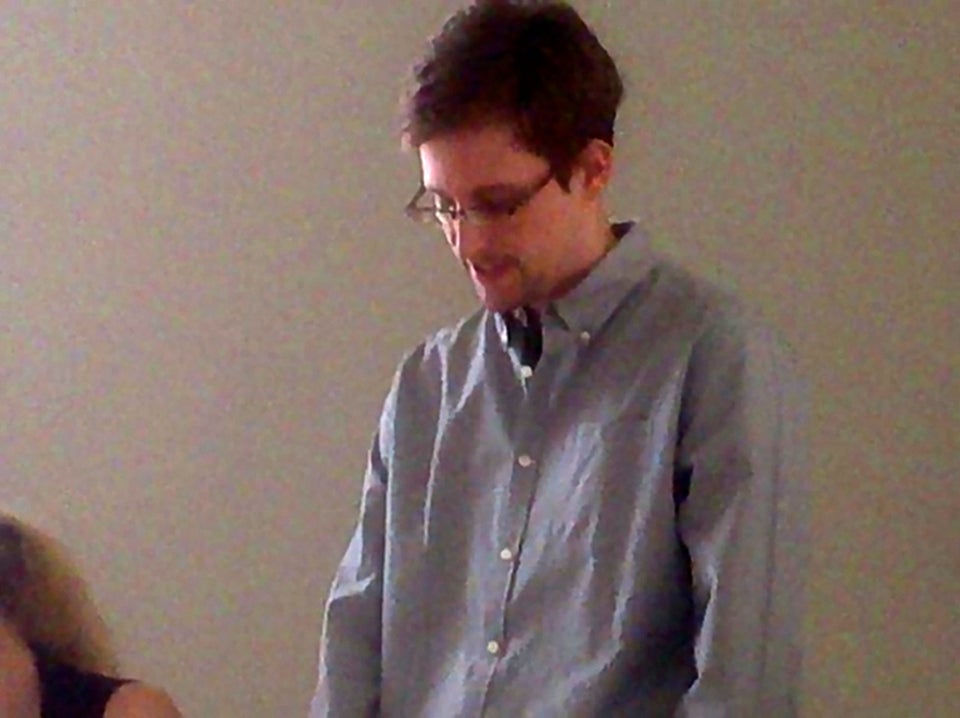 The Snowden Saga
Popular in the Community