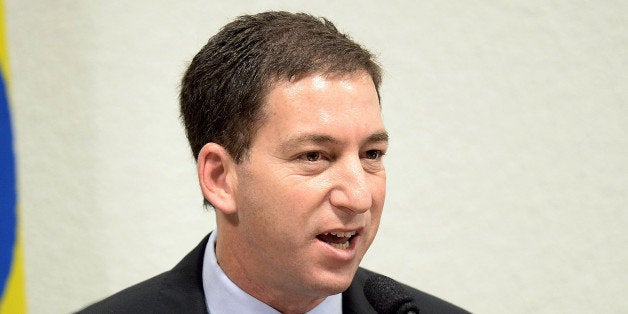 Glenn Greenwald has a mantra for the new journalism site he's helping to launch: "OK, government, come get us."
That's what Greenwald told Rolling Stone's Janet Reitman, who wrote about his work with Edward Snowden in an exhaustive new profile. (Greenwald was formerly known mostly through his writing, but a seemingly never-ending stream of journalists has traveled down to Brazil to cover him in the months since he and Snowden teamed up.)
"So we'll do the journalism, and then be like, 'OK, government, come get us," Greenwald said.
There is still relatively little information about what the new site, which is being funded by eBay founder Pierre Omidyar-- will look like. Jay Rosen, the NYU media professor who is helping with it, recently told the Atlantic that it has no title or launch date figured out.
But the site is clearly putting a premium on aggressive investigative work, as Greenwald confirmed to Rolling Stone. His challenge could very well be met, especially if the American government takes any cues from its counterpart in Britain.
Read the full profile here.
Note: Pierre Omidyar has partnered with HuffPost on the HuffPost Hawaii vertical. Greenwald recently collaborated with HuffPost on an article based on documents provided by Edward Snowden.
Related
Popular in the Community