WASHINGTON -- When Glenn Grothman (R-Wis.) joins the House of Representatives in January, he'll bring with him his longtime enthusiasm for the issue of welfare reform. He has said in the past that the current welfare system is "destroying families" and railed against single parenthood.
On Sunday, Grothman continued his crusade to reform welfare, saying the government is currently bribing single parents to have children out of wedlock and stay unemployed.
"So your viewers are aware, a single parent with a couple kids can easily get $35,000 a year in total benefits between the health care and the earned income credit and the FoodShare and the low-income housing and what have you," Grothman said during an interview on "UpFront with Mike Gousha," a statewide television program. "And that's after taxes. How many people make $35,000 a year after taxes? Most people don't."
"When you look at that amount of money -- which is in essence a bribe not to work that hard or a bribe not to marry someone with a full-time job -- people immediately realize you have a problem," he added. "Then as soon as you realize you have a problem and something has to be done, then you look at the generosity of the benefits and see what you can do to pare them back."
Gousha questioned Grothman's choice of words, pointing out that saying the government is bribing people is "pretty strong." Grothman, however, stood firm.
"Well, if you tell somebody you're going to get $35,000 if you don't get married and you're not going to get anything if you marry somebody making 50 grand a year, it's certainly a strong incentive not to raise children in wedlock," he replied.
Grothman appears to be referring to an analysis by the libertarian Cato Institute, which did a state-by-state calculation for a hypothetical mother of two getting benefits from seven public assistance programs, such as welfare, food stamps, Medicaid and housing aid.
The liberal Center for Budget and Policy Priorities, however, has said that Cato's analysis is flawed. First, very few families receive all the benefits that Cato uses in its calculation. Second, Cato presents welfare and work as an either/or option. In other words, these programs don't encourage people to stay unemployed just so they can receive more benefits.
"Cato wrongly assumes that a non-working family can count on TANF [welfare] and housing assistance," CBPP wrote. "Cato also wrongly assumes that a family that leaves welfare for work does not receive Medicaid and SNAP [food stamps] and would lose housing assistance if the family had received it previously."
Grothman beat his Democratic opponent last month to replace outgoing Rep. Tom Petri (R-Wis.).
Want more updates from Amanda? Sign up for her newsletter, Piping Hot Truth.
Before You Go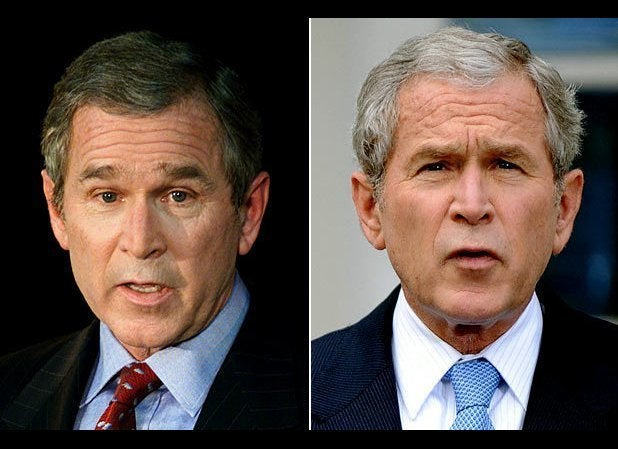 Aging in Office
Popular in the Community