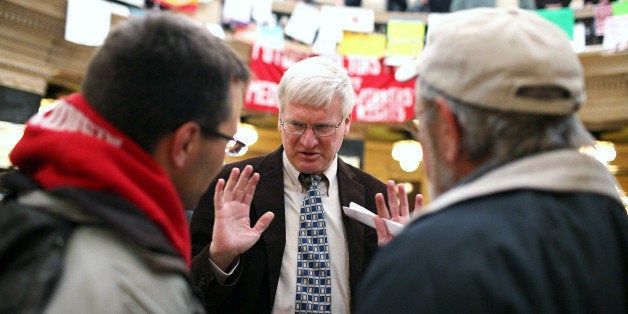 WASHINGTON -- Wisconsin state Sen. Glenn Grothman (R) is attempting to roll back one of the state's progressive labor laws, arguing that workers should be allowed to work without a day off if they so choose.
"Right now in Wisconsin, you're not supposed to work seven days in a row, which is a little ridiculous because all sorts of people want to work seven days a week," he told The Huffington Post in an interview.
Wisconsin is one of the few states in the nation where businesses "must provide employees with at least one period consisting of 24 consecutive hours of rest in each calendar week." This doesn't mean that workers get to take off once every seven days; an employee could work for up to 12 consecutive days "if the days of rest fall on the first and last days of the 2 week period."
Grothman said he finds this law "a little goofy," and he argued that rolling it back is a matter of "freedom."
He's proposing legislation that "would allow an employee to voluntarily choose to work without one day of rest in seven," according to an email sent by his office to other state lawmakers on Friday. The email, which was sent to The Huffington Post by the progressive group One Wisconsin Now, was asking lawmakers to cosponsor the bill. State Rep. Mark Born (R) is leading the legislation in the state Assembly.
"Please consider joining me in giving an employee more say in their overtime work opportunities," Grothman wrote in the email.
He explained Friday that when he was in college, he wanted to work seven days a week because it meant he would make more money from overtime.
"So a lot of times, you may have a factory that wants to run more shifts or want to work overtime and is short of people -- and the employee wants to work, and the employer wants them to work, why shouldn't they be able to work?" he asked.
Ross Eisenbrey, vice president of the Economic Policy Institute, applauded Wisconsin for having such a progressive law on the books in the first place. He said Grothman's proposal is problematic because it may lead to employers forcing their staff to work overtime.
"It's a very hard thing to know whether something is truly voluntary or not," he explained. "If the employer puts pressure on people and lets them know they will be unhappy if workers exercise their right to have a day off, that might be enough so that no worker ever does anything but volunteer to work seven days a week."
Grothman said under his legislation, the employee would have to sign a document stating they are choosing to work seven days a week. When asked whether employers could force their employees to sign it, Grothman replied, "Well, they're not supposed to ... Maybe somebody will try to break the law."
"[Gov.] Scott Walker's legislative confederate, who wants to eliminate the Martin Luther King, Jr., Day holiday and voted to water down child labor laws, now has ending the weekend in his legislative crosshairs," said One Wisconsin Now Executive Director Scot Ross. "To do the bidding of their corporate donors, is restoration of indentured servitude coming next from the Walker Republicans?"
Before You Go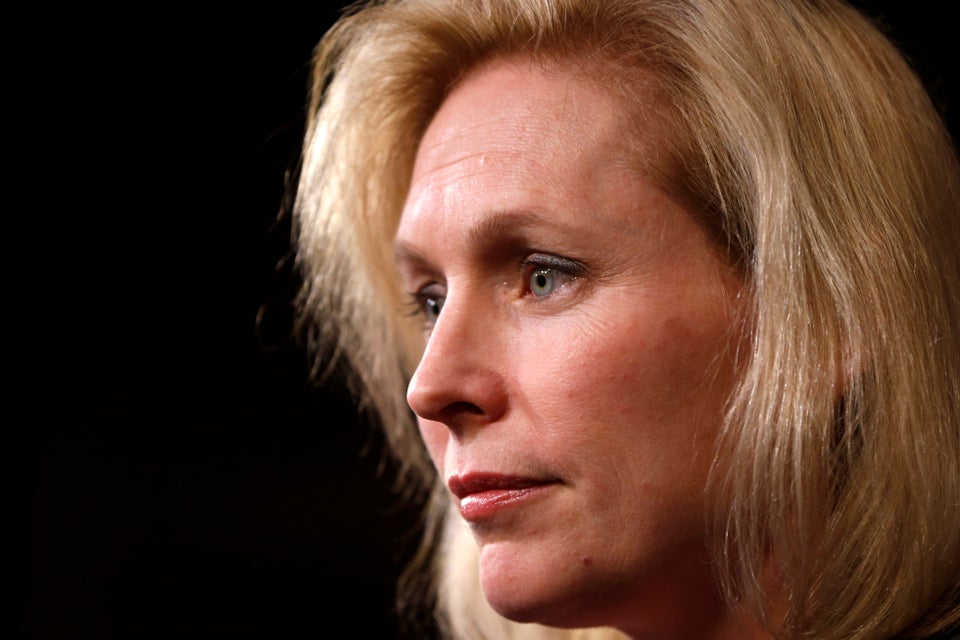 Political Potty Mouths
Popular in the Community