In what might be the most parodied perfume commercial ever, Brad Pitt performed a rambling monologue for Chanel No. 5: "It's not a journey. Every journey ends, but we go on. The world turns and we turn with it. Plans disappear, dreams take over. But wherever I go, there you are. My luck, my fate, my fortune."
The ad was widely mocked by Conan O'Brien, SNL and basically everyone on the Internet. So who wrote the strange script? Turns out it was Glenn O'Brien, GQ's "The Style Guy" columnist and seasoned magazine editor. The Cut snagged a hold of O'Brien, getting the chance to finally ask what we've all be wondering: what was the deal with that Chanel monologue?
I heard you wrote the copy for the new Brad Pitt Chanel No. 5 commercial. What was that was like?

Yeah. We shot it in London, and it was directed by Joe Wright, who is fantastic, so for me it was not only a thrill to have Brad Pitt saying words I wrote, but also to work with Joe. Brad's got a good sense of humor. Whenever you do a commercial with a script, you do a lot of takes, and Brad would do takes imitating Marlon Brando or Dennis Hopper.

What did you think of people making fun of it?

I've done quite a few ads that have been parodied, and you always know you've really got it made when that happens. I did this campaign for Calvin Klein with Steven Meisel years ago that was considered to be very risqué, and President Clinton spoke out against it, but then we were parodied by Beavis and Butt-Head. And to me, that was the highest compliment.
OK, so that still doesn't explain what the words were all about. Is Brad Pitt talking about Chanel perfume or to it? Is he addressing a woman wearing the perfume or the bottle itself? The world may never know.
But in the meantime, those parodies have now been officially sanctioned! Hooray. We now present you the best ones, including the original (which could be mistaken for a parody itself). Happy viewing and read more from O'Brien at The Cut.
"Rebels in Paradise" at Art Basel Miami:
See more stars who've gotten into the fragrance game: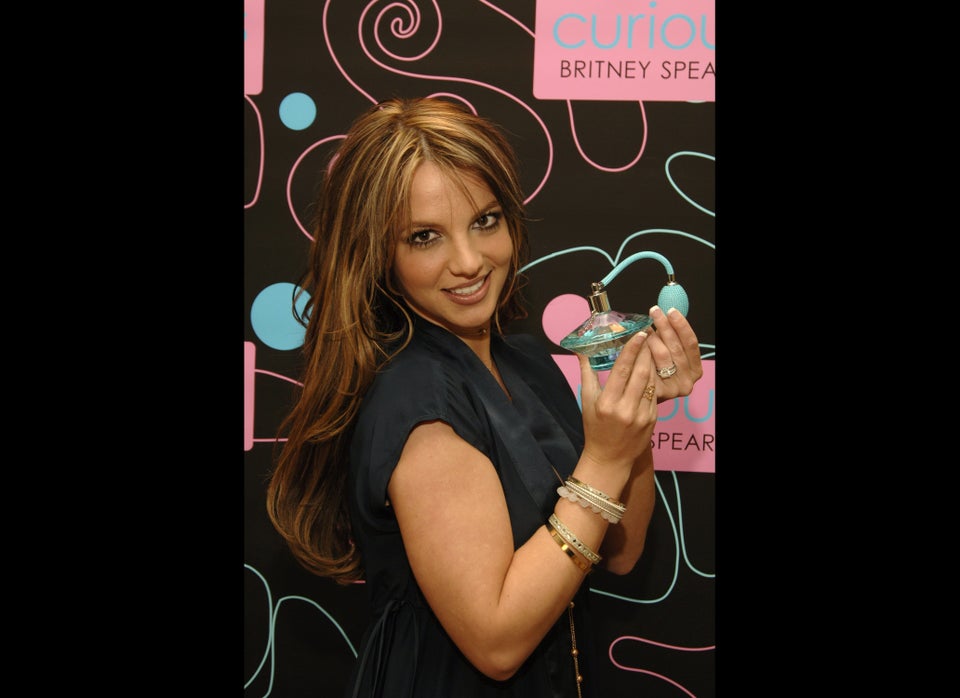 Celebrities With Perfume Lines
Popular in the Community