Glennon Doyle Melton has long considered herself a truth-teller, but not everyone can handle the truth. That's the lesson the author and Momastery blogger learned several years ago at an otherwise routine playdate.
Long before Glennon found an online community that embraces her candor about parenting and its various struggles, she tried opening up to another mom following the birth of her third child. Glennon recalls the moment to Oprah during an interview on "SuperSoul Sunday."
"I was staying home with my three kids, because that is an amazing idea for high anxiety," she deadpans. "I was just dripping with babies."
Eager to connect with another adult, Glennon met up with this other mom for a playdate. When the mom asked how Glennon felt as a new stay-at-home mom of three, Glennon felt an initial spark of excitement.
"I thought, 'Awesome, we're going to talk about how we feel!'" she recalls.
A self-described "metaphor girl," Glennon launched into a description of her feelings.
"I said, 'OK, so I don't know a lot about science but I know that there's two different kinds of volcanos. The first volcano is an active volcano and the second one is a dormant one. The dormant volcano looks calm on the outside, but inside, she's bubbling with boiling hot lava that at any moment could just explode and kill everyone in the vicinity. That's how I feel as a stay-at-home mom all day,'" Glennon says. "And, by the way, that's perfect. That's exactly how it feels."
The other mother, however, responded with stunned silence and wide eyes.
"I was like, 'Oh. We're not doing that here,'" Glennon says.
To save face, Glennon rattled off an answer that seemed more in line with what had been expected of her. "I said, 'OK, what I really meant is that I just love every minute of it. I hate when they sleep, I just stare at them. And I think if there's one word that would describe how I feel as a mother, it would be fulfilled,'" she says half-heartedly.
And with that, the moment was over.
"I thought, 'Well, OK, we're not going to be honest at playdates,'" Glennon says. "That's a shame."
Glennon dives deep into another personal topic, her marriage, in her memoir, Love Warrior. She's also teaching a four-part online workshop with vulnerability researcher Brené Brown about the impact of "owning your story."
Another one of Glennon's life lessons:
Related
Before You Go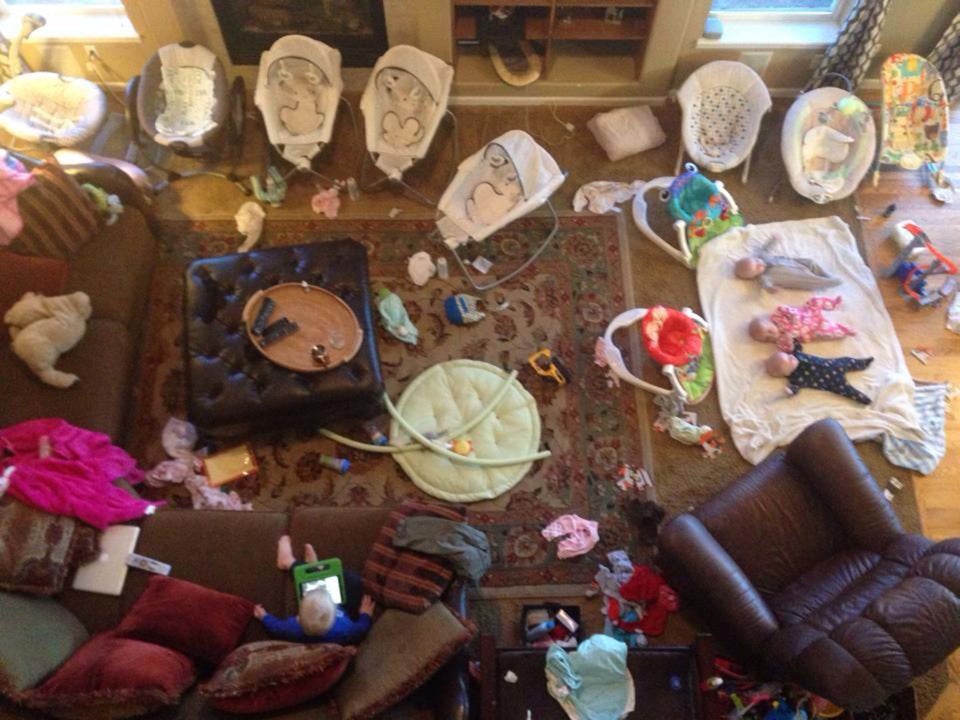 What Being A Stay-At-Home Parent Looks Like
Popular in the Community