This article is part of a series of interviews, "Future Tech for Good." The interview is from WebSummit 2017 in Lisbon, Portugal, focusing on future technology for social good - #FutureTech4Good.
Richard Socarides is many things: a former Senior Advisor to President Bill Clinton, a passionate advocate for human rights and LGBTQ people, and former president of Equality Matters. He is also a big fan of "expertise on-demand," and sharing the valuable, unique things we all individually know with one another. Now Head of Public Affairs at GLG, Socarides shares thoughts on technology for social good and how GLG's "Uber meets Harvard" approach to shared learning is contributing to business, nonprofit and social enterprise success globally.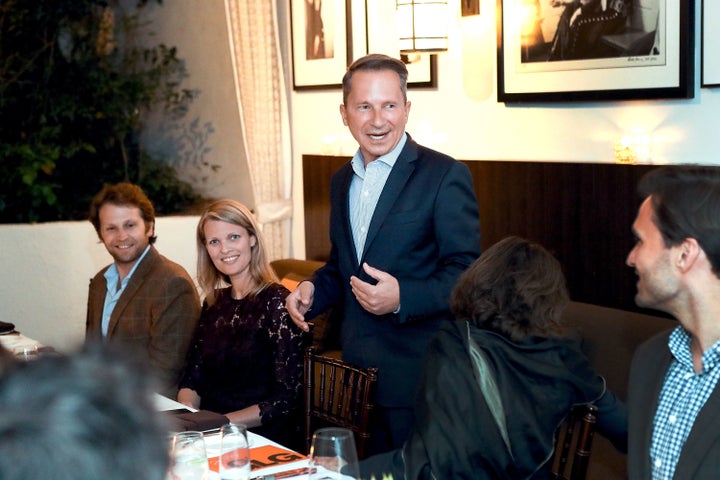 "Businesses with a purpose are places where employees want to work, and where employees are more motivated. Companies with strong values, operated with with purpose in mind, are more successful." - Richard Socarides, GLG
GLG is a technology-driven learning platform that connects professionals with experienced experts. Socarides suggests we think of GLG's unique on-demand model of connecting businesses who are facing challenges, to the people with solutions to those specific challenges, as the "Tinder of Business." One of the things he notes is that almost everyone is an expert in something. The GLG network has 1,500 employees and over 500,000 "Council Members" — also referred to as experts — offering valuable expertise in even the most niche areas for businesses, social enterprises, and nonprofits with challenges around the globe.
Since GLG is in a unique position to help solve tech problems using the core of their business, on-demand expertise, it makes a lot of sense for GLG to be highly engaged with social enterprises (as well as foundations and nonprofits). GLG's Social Impact Fellowship is dedicated to advancing the world's most promising social good organizations by providing GLG's learning resources to a select group of nonprofits and social enterprise leaders for two years, at no cost. The purpose of this flagship program is to go beyond simply donating money – it is to actively support enterprises which are working towards improving society and the planet.
In addition to opportunities in the Social Impact Fellowship program, Socarides mentioned other ways people can benefit from GLG. One way is to become a council member and share your expertise with others.
He emphasized, "There is somebody who wants to talk to you because you are an expert. Almost everybody on the planet is expert at something, and there are people who are looking to tap into that knowledge either because of an investment they want to make, or a business strategy they want to test out. Now, because of the Internet, technology generally, and globalization, there are people all over the world with expertise and other people that really want to access it. Making that connection is at the core of our business."
The verticals that the GLG Fellowship tackles are wide-ranging, including access to health food, tech vocational training, social work and child welfare, rural agribusiness financing, solar energy access, and access to healthcare. To date, the program has 36 Fellows working across four continents, 12 countries, and 18 cities.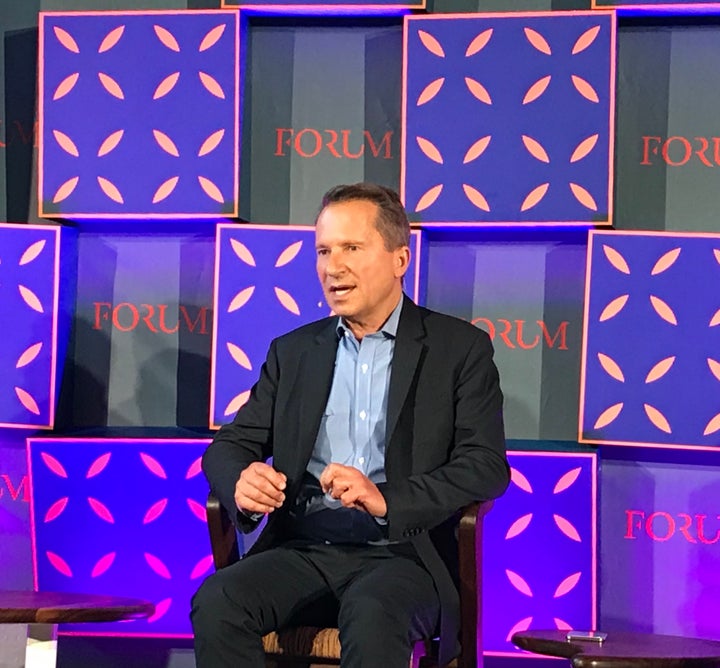 "What I would say to any company thinking about the social good space is to be clear in communications to all your employees and to the public. Know your values and what you stand for. The important thing is, you have to articulate those values, but you also have to act on them. You have to demonstrate in very actionable ways that you are living them. The way you interact with your customers and your employees must embody the values," Socarides noted.
Recently, GLG moved its annual convening of social impact fellows from its traditional New York headquarters location to its Austin offices, where more of its younger employees are based. And it became an event all the employees in Austin could attend.
"We had almost 100 percent attendance and everybody said it was the best thing they had ever been to at the company," he explained. "It made us all more proud about working for GLG than anything else. It was a proof point about what really matters to people starting their professional careers: that companies need to have social relevance, and to stand behind their values, and actually take action to demonstrate it."
GLG CEO & Co-Founder Alexander Saint-Amand and Social Impact Director Jen Field explain further in the video below, with the help of Social Impact Fellows, why Social Impact is a key component of GLG's commitment to global good.
This "Future Tech for Good" article and the rest in the series can be found across the internet and social media using the hashtag #FutureTech4Good. And if you have thoughts, ideas, photos, or insights to share from #WebSummit2017 or about #socialgood or #nptech, please connect with me on social media! @CharityIdeas on Twitter, @amyneumann on Instagram, @CharityIdeas on Pinterest, and Amy Neumann on LinkedIn.
Related
Popular in the Community