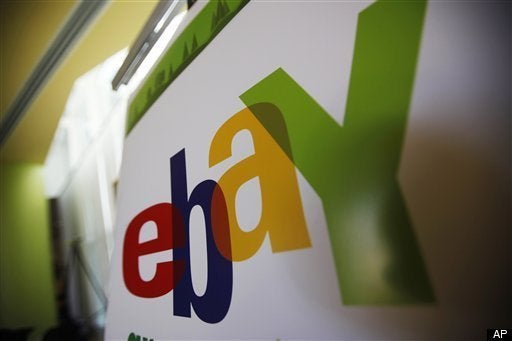 Gizmodo flags this excellent and hilarious post on Reddit in which user BadgerMatt tells how he turned the tables on a woman who bought sports tickets from him on eBay for $600 and then refused to pay, claiming that she "overbid and my husband won't let me buy these."
BadgerMatt was then unable to sell the tickets to people who had made lower bids, so he used a technique called the "glim-dropper" to trick the woman into paying what she owed.
I created a new eBay account, "Payback" we'll call it, and sent her a message: "Hi there, I noticed you won an auction for 4 [sporting event] tickets. I meant to bid on these but couldn't get to a computer. I wanted to take my son and dad and would be willing to give you $1,000 for the tickets. I imagine that you've already made plans to attend, but I figured it was worth a shot."

At 11:30pm she responded to Payback: "I'll do it for $1,100, no less. I can meet you at the game if you agree. I need your phone number."

At 11:35pm, Payback wrote: "Deal. Here is my number..." (Thanks Google Voice for the throwaway number). She called a few minutes later and made Payback "promise" to go through with the deal. She emphasized that she'd be out a lot of money if Payback backed out. Payback swore he would never do such a thing.

At 11:45pm, the woman emailed me: "Fine. I'll buy them. But you have to drop them off at my house tonight. I'll have the cash ready." So at fucking midnight I drove to her house across town and met her on the road in front of her apartment building. She was a nasty and rude individual. Things didn't get any better when I told her I wanted an extra $20 for the trouble of driving there at midnight (yeah, pushing my luck, I know). It became very awkward and she literally threw 31 $20 bills at me. I counted them before handing over the tickets. I said, "thanks for the great transaction" as she flipped me off while walking away.

At 10:00am she called Payback to make sure they were still on for the exchange. Payback said that he could no longer go to the game and wouldn't be able to do the exchange. She blew her fucking top and I swear to god started speaking in tongues. Payback said, "Ma'am, this is eBay, not a car dealership" and hung up.

I got a rabid email 10 minutes later telling me that I was going to hell and that she's reported me to the local police, FBI, and... the fire department. WTF?
She knew she'd been had and sent him an unhinged and profanity-laden email threatening him. He reprints the email in his Reddit post. It is well-worth reading.
BadgerMatt wonders if he did the right thing. We think justice was served. What do you think?
Calling all HuffPost superfans!
Sign up for membership to become a founding member and help shape HuffPost's next chapter