McCain will most likely be remembered for his lifetime of service to the U.S., first as a naval aviator who was captured and tortured during the Vietnam War, and then as a politician who represented Arizona for two terms in the House of Representatives and was elected six times to the U.S. Senate.
But medical experts and health advocates say they are also grateful for what McCain has done to raise the profile of glioblastomas ― extremely rare, cancerous brain tumors that fewer than 13,000 Americans will be diagnosed with every year. The senator's family is also receiving praise for highlighting the challenges that relatives and other caregivers face when a loved one has this type of tumor.
McCain was diagnosed with a glioblastoma on July 14, 2017, after undergoing surgery to remove a blood clot from above his left eye. He underwent a combined course of radiation and chemotherapy later that year, which is the standard treatment for this aggressive form of cancer.
McCain also spoke candidly about what it was like to be diagnosed and treated for the disease in a televised interview with "60 Minutes" last September. And he read an excerpt in May from his memoir that referenced his hope for new advances in cancer care that could save his life.
"Maybe I'll have another five years, maybe with the advances in oncology they'll find new treatments for my cancer that will extend my life," McCain wrote. "Maybe I'll be gone before you hear this, my predicament is, well, rather unpredictable. But I'm prepared for either contingency or at least I'm getting prepared."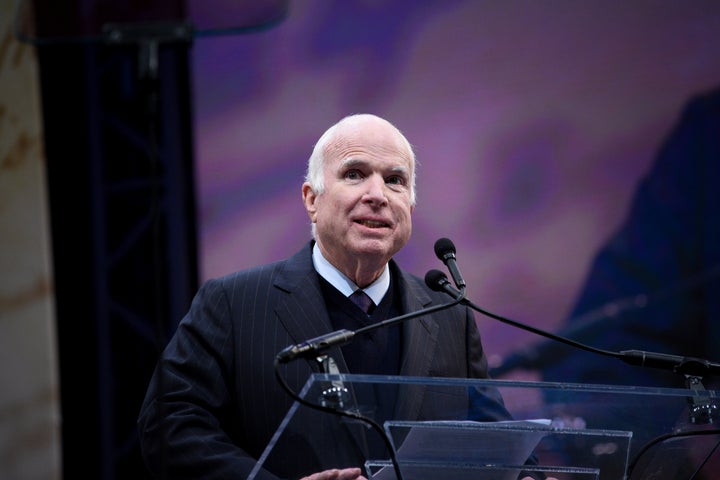 Dr. Susan Chang, director of the division of neuro-oncology at the University of California, San Francisco, said that when someone in the national spotlight is forthcoming about the challenges they face with a glioblastoma, it can raise awareness of the dire need for more scientific research in this area.
"High-profile patients bring to the forefront the challenge that we face with this," Chang said. "We really need to be moving the needle as much as we can, because it's such a terrible disease."
In addition to McCain, former Vice President Joe Biden's son Beau Biden and Sen. Ted Kennedy (D-Mass.) have died of glioblastomas in recent years.
Due to their rarity, glioblastomas aren't often prioritized for research, said Gita Kwatra, director of outreach and development of the Glioblastoma Foundation, an organization that funds research on molecular therapy for the extremely aggressive tumors.
The standard course of care for glioblastoma includes surgery, radiation and chemotherapy, as well as alternating electric field therapy, which is when a patient dons a cap that administers electric currents that interfere with tumor growth. There are other options beyond standard care, but these therapies are still in the clinical trial stage. Immunotherapy, which has shown promise against other kinds of tumors, is a kind of treatment that uses a patient's own immune system to target cancers. Biologic therapies involve using a virus to infect a tumor and kill its cells, and precision medicine involves genetic sequencing of the tumor to see if any existing drugs could be a match to target the cancer. But despite the growing number of potential treatments, scientists so far have made very little progress on curing the disease or significantly extending survival time.
"High-profile patients bring to the forefront the challenge that we face with this. We really need to be moving the needle as much as we can, because it's such a terrible disease."
Another thing that makes glioblastomas so deadly is that they can be difficult to diagnose.
"What's most dangerous is when there aren't any symptoms at all," said Kwatra. This appears to have been the case with McCain, whose blood clot and subsequently, tumor, were discovered during a quarterly checkup for signs of skin cancer.
However, like other people with glioblastomas, aberrant cognitive behavior that a patient or those around them may have initially brushed off can take on a new significance after a diagnosis. Washington Post reporters recalled McCain's confusing set of questions for former FBI Director James Comey during a congressional hearing a month before his eventual diagnosis. They said the moment seemed to "hold more potent meaning" in light of the news of the senator's glioblastoma.
"Eventually, we hope to get some type of early diagnostic tests for glioblastoma," said Kwatra. By the time a primary brain tumor can be detected with an MRI scan, which is currently the only way doctors can diagnose a glioblastoma, it means the cancer is already in a very advanced stage.
Caregivers need help, too
Glioblastoma symptoms can include headaches, altered vision and seizures, which can affect a person's ability to work and drive, among other things. Because the tumor is embedded in the organ that controls all other organs, people with glioblastomas may lose their basic bodily functions, Chang explained. Glioblastomas may also cause changes in mood, personality and cognition that make caregiving even more challenging for those who stand by patients in their final days — usually relatives.
Research shows that caregivers for people with glioblastomas, like all caregivers, can suffer from financial difficulties, fatigue, burnout and low quality of life as they are caring for their loved ones. Caregivers have also said they felt untrained and unprepared for the work they ended up doing, which can also have serious consequences for patients. A 2017 analysis of 88 patient-caregiver pairs found that if a caregiver had higher feelings of "mastery" over the situation and the condition, this was linked to a 16 percent lower risk of a patient's death.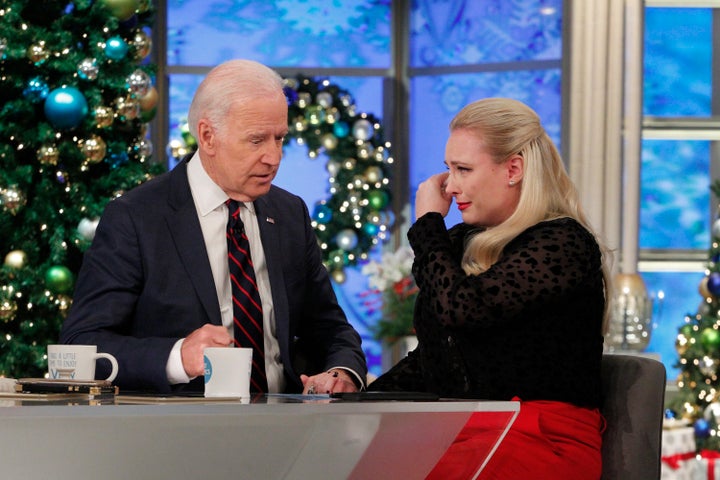 It all adds up to immense pressure not only for the patient, but for his or her family. These concerns are what led Chang to found the UCSF Gordon Murray Caregiver Program for the families of people with brain tumors. The unique program, named for one of Chang's patients, offers free services to caregivers of UCSF patients with brain tumors, including support groups, workshops and help with health insurance intricacies.
Both McCain's wife, Cindy McCain, and his daughter Meghan McCain have been forthright about the challenges they've faced as they watch someone they love endure the harrowing effects of a glioblastoma.
In February, Meghan McCain spoke out about how guilty it made her feel to go about her normal life, knowing that her father was going through cancer treatment.
"It's a weird thing to try to live your life, and still maintain your job and your life while also having this completely omnipresent in everything you do," she said. She also acknowledged that millions of Americans were going through similar hardships.
"The impact on the family is huge, and it's an area that is not highlighted enough," said Chang, who praised Meghan McCain for bringing attention to this issue.
"I know she probably doesn't like to talk about it that much, but at some point down the line, she would make a great ambassador for glioblastoma," Kwatra said.
Related
Before You Go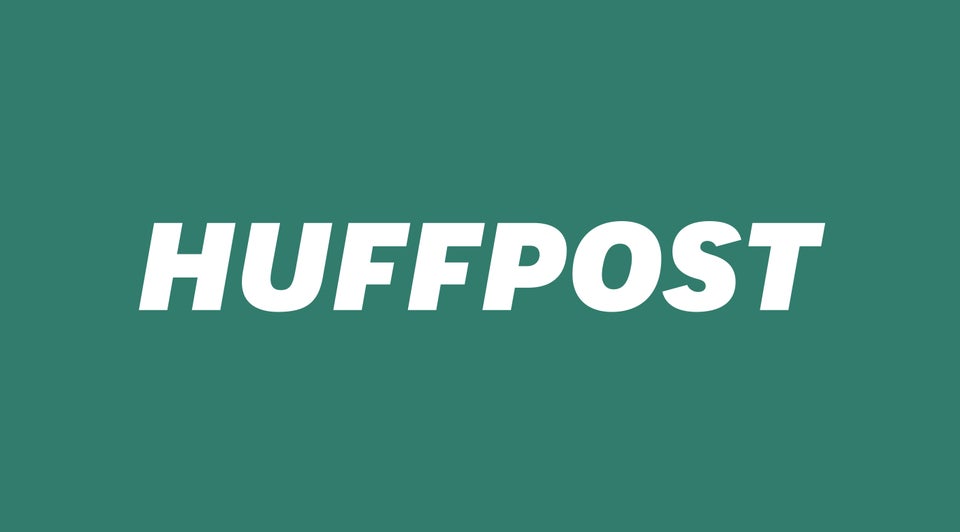 Bipartisan Tributes To John McCain Following His Brain Cancer Diagnosis
Popular in the Community