* Recovering industrial activity boosts CO2 output
* Highest emitter China widens gap on U.S.
FRANKFURT, Nov 13 (Reuters) - Global carbon dioxide (CO2) emissions in 2011 rose 2.5 percent to 34 billion tonnes, a new record, Germany's renewable energy institute said on Tuesday.
The IWR, which advises German ministries, cited recovered industrial activity after the end of the global economic crisis of recent years.
"If the current trend is sustained, worldwide CO2 emissions will go up by another 20 percent to over 40 billion tonnes by 2020," IWR director Norbert Allnoch said.
China led the table of emitters in 2011 with 8.9 billion tonnes, up from 8.3 billion a year earlier. Its CO2 output was 50 percent more than the 6 billion tonnes in the United States.
India was third, ahead of Russia, Japan and Germany.

In May the International Energy Agency said that global CO2 emissions rose 3.2 percent last year to 31.6 billion tonnes, led by China.
The IWR has long been tabling proposals to put brakes on the rising use of fossil fuels and stabilise global CO2 emissions by linking each country's CO2 output to mandatory investment in climate-protecting equipment and renewables.
It reiterated this suggestion, adding that there was no consensus on trying to cap CO2 because such proposals exposed big emitters to criticism and put pressure on politicians to defend the threatened competitiveness of their macroeconomies.
Global CO2 emissions are 50 percent above those in 1990, the basis year for the Kyoto Climate Protocol. The first period of the Kyoto Protocol ends on Dec. 31 and moves straight into a new commitment period.
The length of the new period should be decided when world leaders meet in Doha this month at a U.N. summit on global efforts to tackle climate change. The summit aims to finalise a new binding emissions reduction agreement by 2015, which would come in to force in 2020. (Reporting by Vera Eckert; Editing by David Goodman)

Related
Before You Go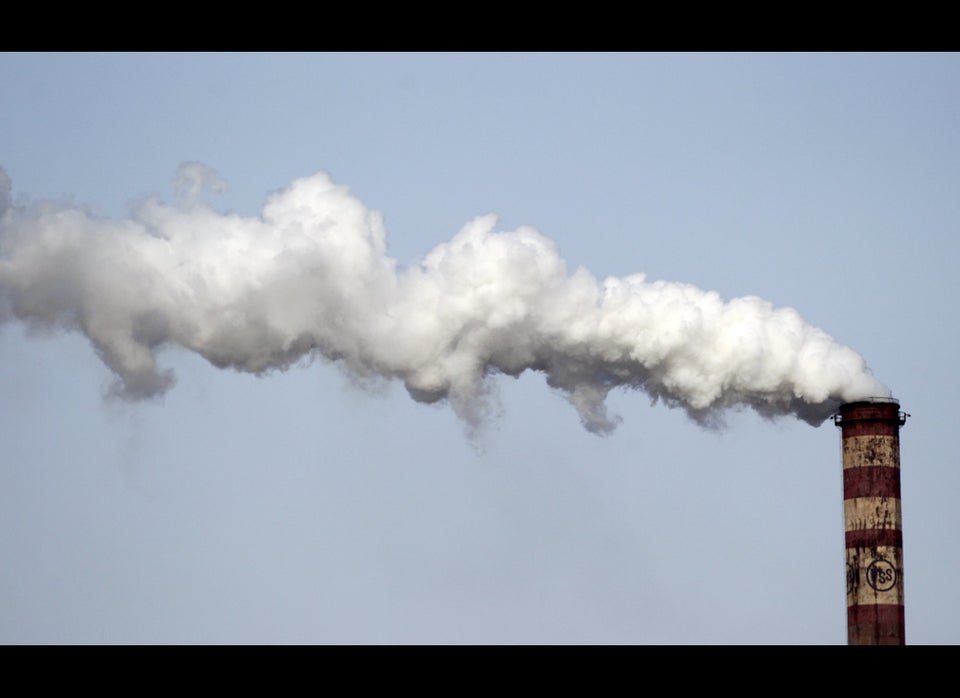 Top 10 Most Polluting Countries (2010)
Popular in the Community