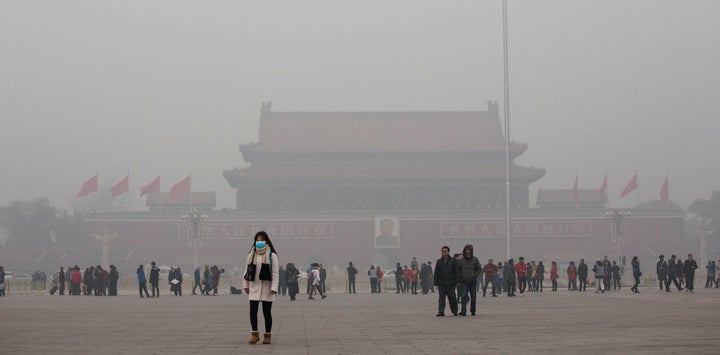 As world leaders meet in Paris to negotiate a climate deal, a study released Monday brings some good news: Global carbon emissions likely stalled and possibly decreased this year.
If the final data show the world's CO2 emissions have dropped, it will be the first recorded decrease during a "period of strong global economic growth," according to the study published in the journal Nature Climate Change.
Researchers at the University of East Anglia and the Global Carbon Project projected a range for this year's global carbon emissions from a 1.6 percent decrease to a 0.5 percent increase. Their best estimate is a decline of about 0.6 percent. Last year, CO2 emissions increased by just 0.6 percent.
Unlike other times in which carbon emissions slowed down -- such as during the breakup of the Soviet Union, the resulting economic collapse of Russia and other Soviet countries, and the dot-com financial crisis -- 2014 and 2015 didn't experience a worldwide economic downturn.
The latest good news, study author Corinne Le Quéré said, is thanks mainly to the world's largest contributor to global emissions.  
"The projected decline is largely down to China's decreased coal use, driven by its economic adjustment," she said in a statement released with the study. "Whether a slower growth in global emissions will be sustained depends on the use of coal in China and elsewhere, and where new energy will come from. In 2014, more than half of new energy needs in China were met from renewable sources such as hydro, nuclear, wind, and solar power."
Despite the slowdown, China and coal were still the biggest carbon culprits in 2014, the study found.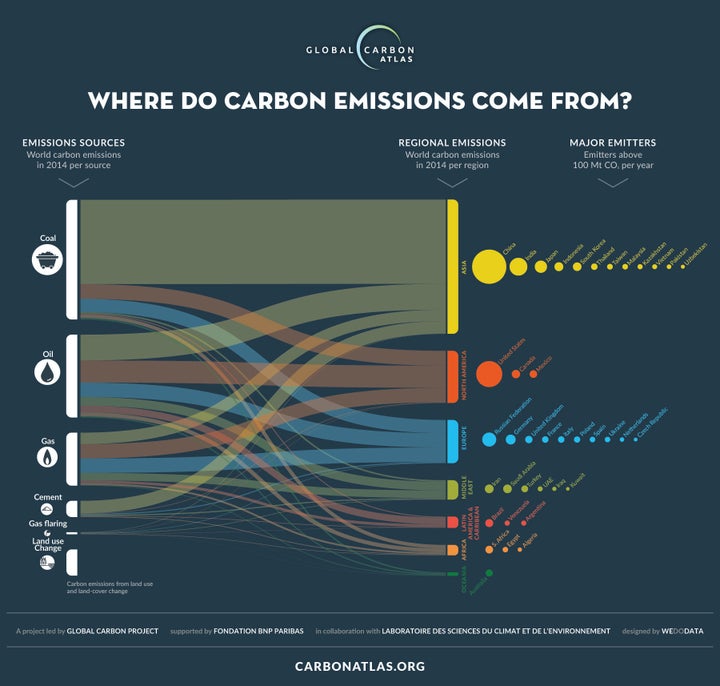 Last year, China was responsible for 27 percent of the world's total carbon emissions, producing 9.7 billion metric tons. Following China were the U.S. with 5.6 billion metric tons (15 percent of the world total), the European Union with 3.4 billion metric tons (10 percent) and India with 2.6 billion tons (7.2 percent). 
The latest carbon predictions, Le Quéré said, are no reason not to take swift action at the Paris climate talks, known as COP21.
"It is unlikely that emissions have peaked for good," she said. "This is because energy needs for growing economies still rely primarily on coal, and emissions decreases in some industrial countries are still modest at best. ... Today's news is encouraging, but world leaders at COP21 need to agree on the substantial emission reductions needed to keep warming below two degrees Celsius."
PHOTO GALLERY
Here's What The 10 Leading GOP Candidates Think Of Climate Change
Calling all HuffPost superfans!
Sign up for membership to become a founding member and help shape HuffPost's next chapter