PARIS, Dec 11 (Reuters) - Efforts to craft a global accord to combat climate change stumbled on Friday with China and many other nations refusing to yield ground, forcing host France to extend the U.N. summit by a day to overcome stubborn divisions.
After a night of often fraught discussions on issues including a proposed goal to phase out net greenhouse gas emissions in the second half of the century, French Foreign Minister Laurent Fabius conceded the two-week summit would not end on Friday as planned.
He said a final text, meant to chart a way to far wider use of greener energy such as wind and solar power, would now be presented to nearly 200 nations for review only on Saturday, a day later than planned.
"We are nearly there. I'm optimistic," Fabius told reporters in the early afternoon, flanked by U.N. Secretary-General Ban Ki-moon. "I'll present a text tomorrow at 0900 (0800 GMT) to the parties that I'm sure will be adopted."
Ban called a 27-page draft text already on the table "a good basis" for a deal to help avert more powerful storms, droughts, and desertification and rising sea levels. "I appeal to all parties to take a final decision for humanity."
Delegates said China was resisting calls, led by the United States and the European Union, for all nations to review and update their national plans for curbing greenhouse gas emissions every five years.
President Xi Jinping has already promised that carbon dioxide emissions from China's rapidly developing economy will start falling from around 2030, and does not want to revisit the target. Delegates said China had also reasserted demands that developed nations do far more to curb greenhouse gas emissions, mostly the result of burning coal, gas and oil.
Gao Feng, the Chinese Foreign Ministry's special representative on climate change, played down differences between China and the United States, saying: "There are no special differences ... A deal is getting closer."
"In fact, we have been pushing all kinds of countries, whether it is the EU or others. We wish they can all be more ambitious," he said.
Many other countries were also holding their ground.
Saudi Arabia said it would resist language in the draft calling for a rise in global temperatures to be limited to "well below" 2 degrees Celsius (3.6 Fahrenheit) above pre-industrial levels - a plan that it fears could jeopardize oil production.
The draft text, released on Thursday night, also proposes a target of "greenhouse gas emissions neutrality in the second half of the century."
Several climate scientists said the text should focus more clearly on phasing out carbon dioxide, the main greenhouse gas. And they noted the latest draft did not explicitly mention fossil fuels, the main man-made source of carbon dioxide.
"Major countries have entrenched behind their red lines instead of advancing on compromise," said Matthieu Orphelin, spokesman for the Nicolas Hulot Foundation. Hulot is French President Francois Hollande's envoy on climate change.
Delegates said the talks were also split on who should pay for developing nations to move to low-carbon economies and to mitigate the effects of global warming on the climate, agriculture, human habitation and the earth's flora and fauna.
One source said the "night was very hard."
U.N. climate talks almost always run into overtime at the weekend and one senior European official praised Fabius.
"Everybody's to blame - there are no good guys or bad guys. It's going well. The French are allowing everyone to have their say," he said.
Xi spoke with U.S. President Barack Obama by telephone, Chinese state television reported.
It was unclear what they had discussed, or whether the call signaled new divisions between the world's largest emitters, who struck a landmark climate accord last year.
Xi said the two nations "must strengthen coordination with all parties and work together to ensure the Paris climate summit reaches an accord as scheduled," according to state television.
(Reporting By Emmanuel Jarry, Alister Doyle, Nina Chestney and David Stanway; writing by Alister Doyle and Jonathan Leff; Editing by Kevin Liffey)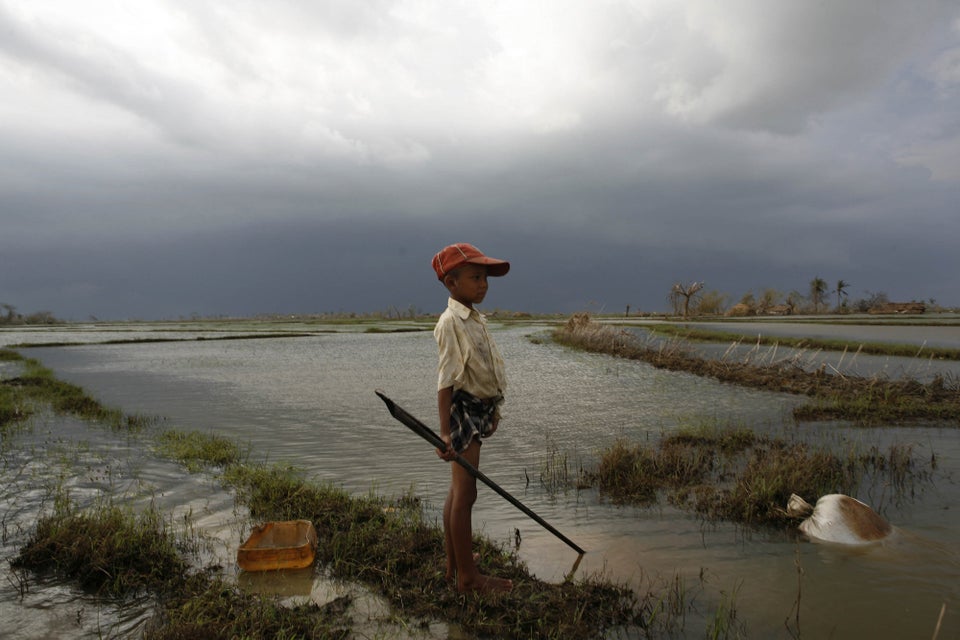 Climate change seen from around the world
Related
Popular in the Community