If you paid a bribe sometime in the last year, you are not alone. According to a new survey by corruption watchdog Transparency International, more than a quarter of people worldwide paid a bribe when dealing with public services in the past 12 months.
Transparency International's 2013 Global Corruption Barometer is based on interviews with 114,270 people in 107 countries. It uses a public opinion survey to estimate the prevalence of corruption across national institutions worldwide.
The report concludes that although bribery is a global problem, it is not an equally distributed one.
According to the report, less than 5 percent of respondents in 16 countries admitted to giving bribes, while more than half of the people surveyed in 14 other countries reported paying off officials. Of those 14 countries, 11 are located in Africa. They include post-Gaddafi Libya, where 62 percent of respondents reported having paid up, and Liberia, where an astonishing 75 percent slipped money to officials. In Kenya, where legislators recently tried to raise their salary to 84 times that of the average Kenyan, 70 percent of those surveyed reported giving bribes.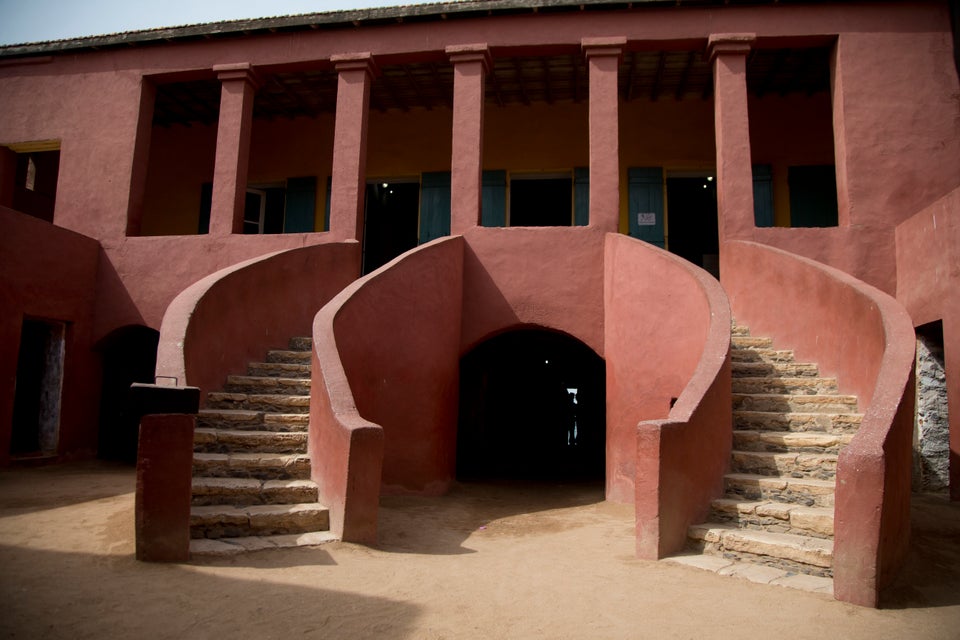 The World's Most Bribe-Ridden Countries
Denmark, Finland, Japan, and Australia were tied for the least bribe-ridden country, with only 1 percent of respondents in each country admitting to paying bribes.
In the United States, roughly 1 in 14 people said they paid off officials. Of those, 7 percent said they bribed the police, 11 percent said they bribed educators and 15 percent said they bribed judges. Americans also said they saw political parties as the most corrupt public institution, with 76% of respondents stating that parties were affected by corruption.
In 36 countries, respondents named the police the most corrupt institution.
Take a look at this map showing the prevalence of bribery in 95 countries (built using DevInfo's visualization tool). Check out our slideshow to find out in which country's respondents reported the most bribes.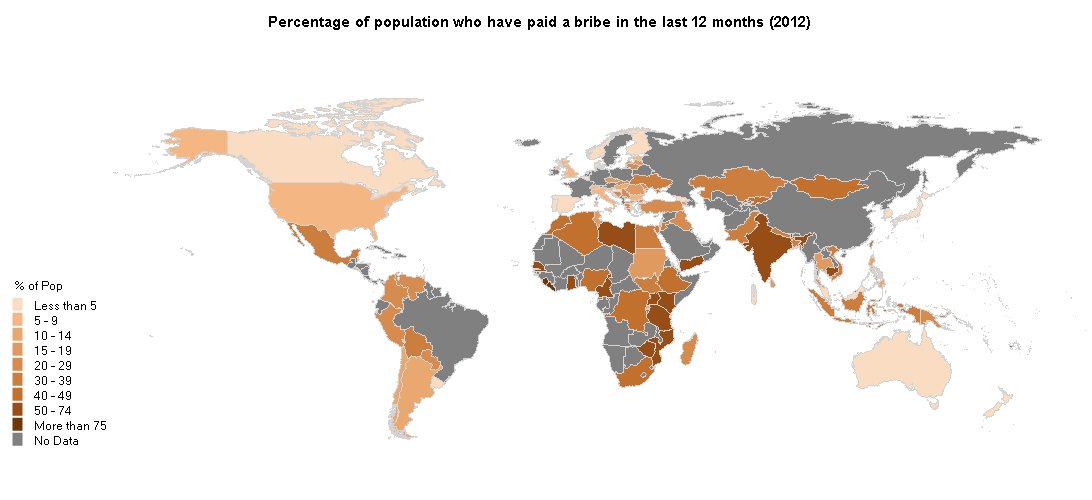 Support HuffPost
The Stakes Have Never Been Higher
Related
Popular in the Community