We live in a hyper-connected world that brings the globe to you, and you and your family to the globe at equally fast speeds. While on one hand, any one of us can access the internet, through any number of tools, platforms, technology and software and almost any combination too. But on the other hand, the internet can and does access us, and all of our information, every minute of every day. Probably more than you and your family access the internet.
One thing that is growing in need and in reality is the international and cross-cultural aspects of cybersecurity. For example, businesses and governments alike in the US and in Israel face similar challenges within similar robust telecom and economic environments. Fifteen years ago the idea of US and Israeli cybersecurity companies working together seemed remote or exotic. Speak to anyone in cybersecurity, and it won't take long for the Israeli cybersecurity community to come up. True for venture capital in Israel too.
According to Dr. Orit Mossinson, A Venture Capitalist and founder of DalaiVC; a boutique VC firm that specializes in Cybersecurity: "Bringing Israeli Cybersecurity companies through capitalization; and becoming the leading edge of how to combat cyberwar efforts, is just getting off the ground. Over the next few years there is going to be massive growth in this unique space."
My company Digijaks is constantly working with businesses and governments on cybersecurity. What applies to big business or governments applies to people and families mostly too. That is true in the USA, Israel, or any nation considered first world with full internet access.
Within as long as it takes to blink an eye, you or your family can get caught up in a cybersecurity breach leading to a reputation and search breach. It does not take much, and is not the sole domain of big companies being targeted. Ask yourself, do you have wifi? Is it secure? Do you have devices? Run a business? Pay taxes? Do online banking? Any of the above could be the entry into your life by a hacker.
This might sound hard to believe in the era of downloadable feature films in a few seconds and the huge amounts of data coming "down" the "pipes" to our devices. But for every bit of data coming in, we are pouring it right back through apps, games, web browsing, file uploading, liking, tweeting, sharing, and videos and not to mention the IoT -- as in your tweeting fridge and internet sharing toaster. Don't even get started on the lack of cybersecurity for IoT globally. Because there is none. Or very little of note.
There just is not any in most of those devices or apps yet. Don't kid yourself or mistakenly think you or your families are not being monitored and watched through the IoT. The more devices you have connected, the scale of magnitude of potential monitoring and watching is exponential.
Several years ago the digital exhaust of the average first world person with access to the internet was less than 1000 data points per person roughly. Now scale upwards and it is closer to 20,000 data points per person in their digital exhaust. How many companies are tracking these, and or reselling them to other groups? How many governments? How many hacking groups? Extortionists? Kidnappers? Digital money robbers?
When we get invited to address groups about cybersecurity, they always want to know about their specific devices. Is this safe? Is that dangerous? Cybersecurity is one part hardened data, encrypted data and secure data transport. It is also one part human. Increasingly so, with socially engineered attacks such as phishing and drive by malware hosted on social media or in apps. The human element is about training employees, about families working with each other to be private and safe online and is about the fact that humans will and can get tricked by their own emotions and desires. This is what makes social engineered attacks so pernicious.
They are not about weak data points or lack of encryption. They are about our human frailty and how it gets exploited by digital tormenters.
Think about it. What if a Stuxnet-like custom designed cyber war tool were to take out all the SCADA devices in a particular city? Or take out a particular industry like oil and gas or electrical generation; or at 50 hospitals at once? The problem is every unsecured SCADA device is also listed in multiple places to be publicly found on the internet, not even the dark web. Seven million plus devices, terminals, industrial control centers, power plants, factories, utility grids and transportation and information networks are to be found just by searching.
Bring the best of the best together and create new environments in which they can work together to stop a global scourge of cybersecurity breaches and the resultant reputation and search breaches that follow every attack. The world is looking at the very beginnings of a third World War. This one is invisible mostly, harms people in real life sometimes, yet is being conducted by numerous countries, companies, and criminals all at once against each other. Now is the time to start combining the best of the best and the brightest.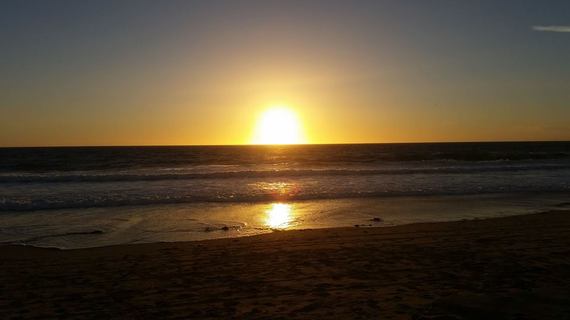 Support HuffPost
The Stakes Have Never Been Higher
Related
Popular in the Community