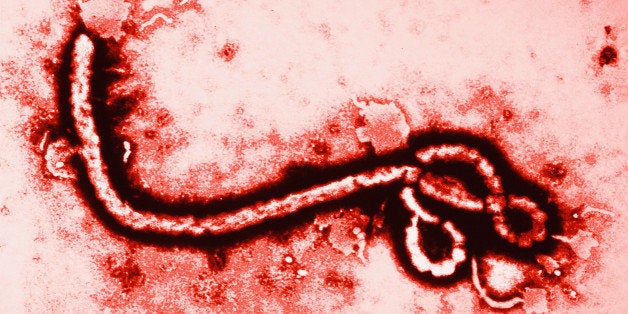 Co-authored with Dr. Michael Bluman Schroeder
The world is facing an unprecedented Ebola outbreak. According to the Guardian the pandemic has already claimed nearly 5000 lives and infected over 10,000 people, predominantly in Guinea, Sierra Leone and Liberia. Containing it will require sustained international leadership and cooperation so national authorities and local and international health workers can tackle this disease at its source.

Since the first case was detected the international response has been too little, too late and now the world is playing catch-up. Last April, Doctors Without Borders International (MSF) tried to prod the international community into action. Their staff and volunteer health professionals were treating more patients and facing severe resource shortages. MSF warned the outbreak could be unprecedented: it was emerging in countries with weak public health systems (unlike SARS in China) and showing up in urban areas and porous border areas (unlike many previous Ebola outbreaks in the Democratic Republic of Congo). It called on the World Health Organization (WHO) to declare an international health emergency and mobilize enough resources to track and contain the disease and treat those already infected.
The WHO initially refused, and in doing so, failed in its mandate to provide "leadership on matters critical to health and engaging in partnerships where joint action is needed." It didn't have the capacity, and in some respects the willingness, to sound the alarm, mobilize resources and coordinate an overall strategy. One problem was the organization's priorities in the wake of the financial crisis. As donors grew stingy, the WHO prioritized strengthening member health systems so these governments could identify and respond to outbreaks on their own. The WHO cut staff and experts dedicated to international outbreak and emergency response--a decision it now concedes weakened its capacity to assist countries whose fragile health systems made them particularly vulnerable to outbreaks. Bureaucratic politics also stunted the WHO's response as its powerful regional office heads apparently downplayed the problem to headquarters and even withheld information about new cases in Guinea.
For now, the WHO needs to focus on convening key state and non-state stakeholders to coordinate the complex and multinational health strategy in West Africa. A lack of coordination often plagues humanitarian operations so a successful WHO-directed campaign would be an admirable start to restoring its leadership in the field. In the long run, member states should increase funding to rebuild the WHO's emergency response capacity while making outbreak preparedness a measure of organizational performance. More difficult will be efforts to reduce bureaucratic politics by making regional offices accountable to a wider range of stakeholders.

At the same time, intergovernmental leadership is still falling to the U.S. which has already pledged significant bilateral and multilateral funding, the logistical skill of its armed forces and health professionals and the expertise of the Centers for Disease Control and Prevention and the National Institutes of Health. But U.S. leadership requires more than material contributions; it means using U.S. diplomatic leverage and creativity to mobilize the financial and human resources of the world's governments--most of whom have a national interest in tackling the problem. In September, President Obama's pledge of $750 million was amplified with major commitments by France and the United Kingdom. The United Nations Security Council unanimously declared Ebola a threat to international peace and security and its Secretary-General established the UN Mission for Emergency Ebola Response (UNMEER). In turn, UNMEER mobilized additional resources and created a unified operational structure with a diverse set of UN agencies including UN peacekeepers in Liberia.

Recently, however, U.S. leadership has been diluted by the single-minded focus of some, especially the media in the U.S., on the domestic Ebola threat. Populist politicians perpetuate this focus and encourage policies that most public health experts argue have little scientific merit and could impede efforts to send volunteers to West Africa. This preoccupation has weakened U.S. influence on other governments to contribute more and legitimized the inward fixation of many of these governments. A unified and focused U.S. could press donor governments like Australia and Canada to stop dragging their feet and make the necessary arrangements to send the desperately needed additional volunteer health workers and medical professionals to West Africa.

Refocusing on the global campaign is an opportunity for the U.S. to empower other major economies such as China, Brazil and India to adopt a leadership role. These countries have been reluctant to invest in a global vision of cooperation that they perceive to be largely Western-inspired. A renewed emphasis on this campaign is an ideal opportunity to ask these countries to help shape a vision for the next stage in the ongoing fight.

It can only be hoped that as we work to contain the Ebola epidemic at its source in West Africa--which is the only way it will be contained--the world will learn that we must spend the political and financial capital needed to prepare for future epidemics which will surely come. If we continue to only respond to a crisis and don't prepare for the future, we will be left looking into a mirror to see who bears the responsibility the next time an outbreak occurs.

Co-author Dr. Michael Bluman Schroeder is Director of the Global Governance, Politics & Security Program at American University's School of International Service.
Calling all HuffPost superfans!
Sign up for membership to become a founding member and help shape HuffPost's next chapter