Is it time to redraw the world's fashion map?
Cities like London, Paris, New York and Milan have sustained their status as leading world fashion capitals for more than half a century. But over the same period, the globalization and democratization of fashion has resulted in the emergence and recognition of new cities with numerous fashion events, internationally recognized designers and increasing fashion tourism.
"The globalization of fashion has given rise to new fashion cities that now annually host hundreds of fashion weeks," according to the press release of the recently launched exhibition on The Global Fashion Capitals at The Museum at Fashion Institute of Technology (FIT).
Ariele Elia, assistant curator of costume and textiles, and Elizabeth Way, curatorial assistant at The Museum at FIT, together identified 16 new emerging fashion capitals around the world. They include Moscow, Bangkok, Berlin, Istanbul, Sydney, and Shangai, among others. As The New York Times puts it: "the sun never sets on the fashion runway."
What are the factors that drive the emergence of fashion capitals?
What will it take to sustain and scale up that status over time?
We address these questions through the lens of Ukraine's cultural and economic capital - Kiev - which has now become a global fashion magnet. Forged in the dramatic tides of cultural influences between East and West, Kiev's contemporary fashion scene is a study in thresholds.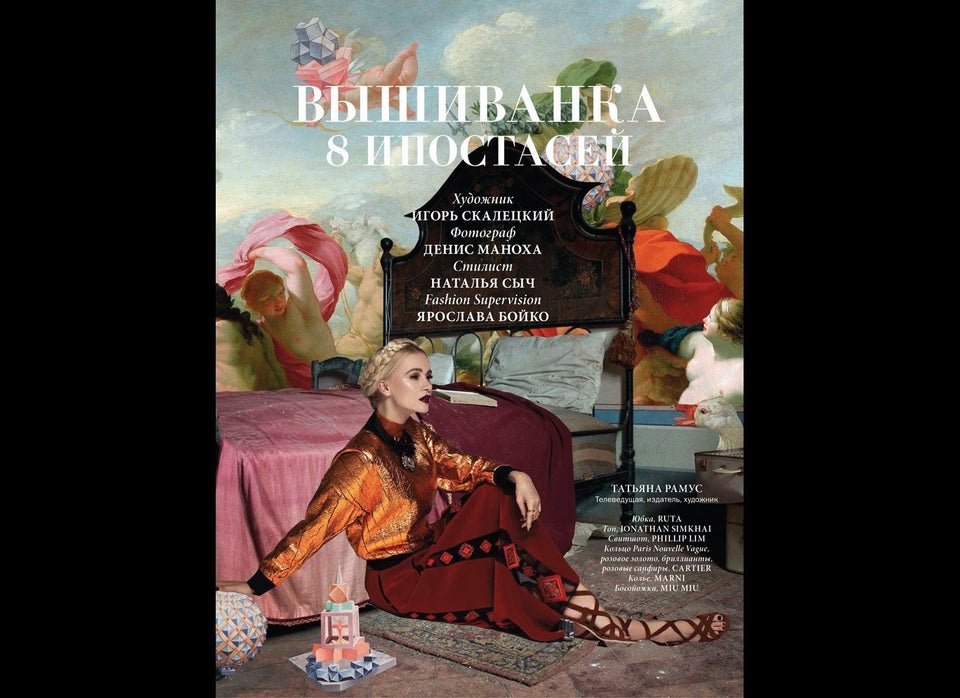 Ukrainian Vyshyvanka
While the east of Ukraine is fighting to keep the country together against the separatist Russian-speaking rebels, on the runway Ukraine is emerging as a subject of creative inspiration and discourse. According to Ana Varava, Editor-In-Chief at L'Officiel Ukraine "Front-page news about the political circumstances put Ukraine on the fashion press radar around the world."
Ukraine's rich artisanal traditions have served as a mood board for a number of recent collections from luxury brands such as Gucci, Valentino, and Chanel.
"Many Western fashion collections today are comprised of looks featuring traditional Ukrainian dress elements, such as the Vyshyvanka (national attire that is made with intricate hand-made Slavonic embroidery)," says Varava.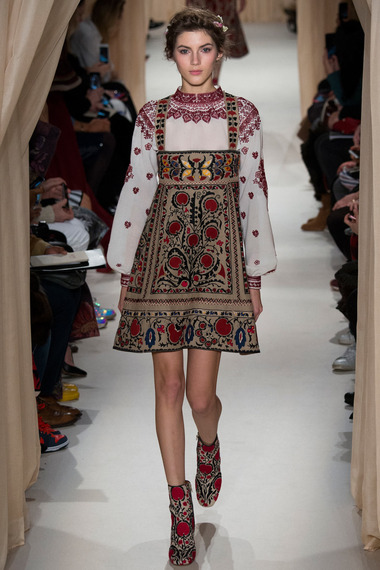 Credit: Courtesy of Valentino Haute Couture Spring 2016
"In some cases, these trials and tribulations we are experiencing as a country has shattered the invisible boundaries for local designers to be even more creatively expressive," Varava adds.
Designer Anton Belinskiy took the idea further, to Maidan Nezalezhnosti (Independence Square) to be exact, for a spontaneous fashion story using his recent collection mixed with traditional Ukrainian dress, including the head wreath, or "vinok," the leather kaftan, or "kozhukh," and the blue and yellow national flag."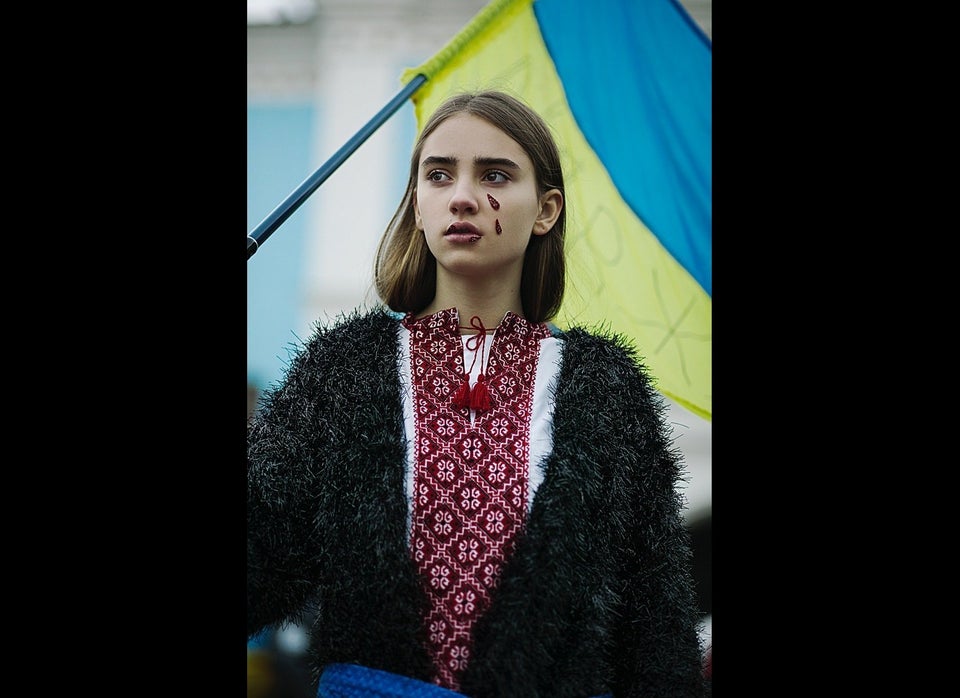 Anton Belinskiy's Maidan Nezalezhnosti (Independence Square) Fashion Editorial
However, it takes more than rich traditions and international attention to launch and sustain a new global fashion capital. As the Museum at FIT exhibition suggests, "cities must be home to forward-thinking designers who have achieved domestic success."
Naturally, cities must also play a host to "regular fashion weeks attended by international press and fashion buyers," according to the Global Fashion Capitals exhibition press release.
One key ingredient for success was, however, missing from the analysis offered by the Museum at FIT curators: fashion education. Until there are robust academic institutions in place that cultivate and nurture the next generation of local designers, merchandisers, stylists and fashion journalists - the foundation of any fashion capital will remain at risk. For countries where fashion industry is nascent, students can look toward existing international online fashion education programs in established markets, and then transfer that knowledge to their local markets.
While Ukraine continues to defend its political borders against armed Russian-speaking rebels, there is a valuable fashion diplomacy lesson to be learned from the redrawn global fashion map. On it, everyone speaks the same language of style, Kiev and Moscow co-exist as peaceful fashion neighbors, and creative differences are encouraged and celebrated.
Additional reporting by Namrata Loka, MA Fashion Journalism candidate at the Academy of Art University, San Francisco.
Popular in the Community