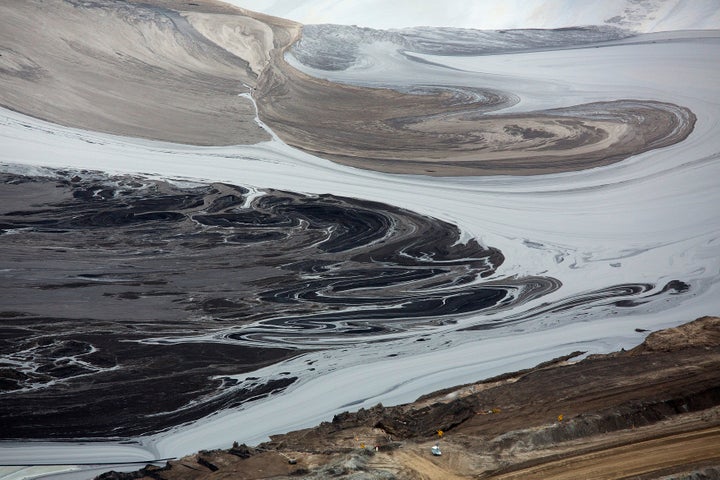 Some of the world's biggest banks continue to lend money to support the dirtiest fossil fuels, despite global commitments to tackle climate change, according to a report published Wednesday, which picks out U.S. and Canadian banks as the worst offenders.
Every year a group of nonprofits ― including the Sierra Club, Rainforest Action Network and Oil Change International ― releases the Banking on Climate Change report, which grades 36 of the largest banks in the U.S., Canada, Europe, Australia, Japan and China on their financing of "extreme" fossil fuel companies and projects.
These firms are defined as those that profit off the most carbon-intensive fossil fuels: They extract tar sands, Arctic and ultra deepwater oil, and liquified natural gas. They mine coal and produce coal-fired power.
The environmental groups analyze how much money the banks have pumped into the top 30 companies operating in each category of extreme fossil fuels and grade them from A to F in each category based on an analysis of the banks' publicly available policies on fossil fuels.
This is the ninth annual report, and the news is not good, especially when it comes to U.S. and Canadian banks.
"The first year after the adoption of the Paris Climate Agreement, was a year of progress. 2017 was a year of backsliding," the report said.
Financing for extreme fossil fuels by the big banks increased 11 percent, from $104 billion in 2016 to $115 billion in 2017, according to the report. Three of them ― Royal Bank of Canada (RBC), Toronto-Dominion Bank (TD) and JPMorgan Chase ― were identified as the "biggest backsliders," meaning they showed the greatest increases in such financing. All three tout their commitments to clean energy and environmental protection.
But "every single dollar that these banks provide for the expansion of the fossil fuel industry is a dollar going to increase the climate crisis," said Stephen Kretzmann, executive director of Oil Change International.
U.S. and Canadian dominance in extreme fossil fuel financing may have political roots, suggested Alison Kirsch, climate and energy research coordinator at Rainforest Action Network. "Banks [in these countries] might be emboldened by the political leaders that are pro fossil fuels," she said.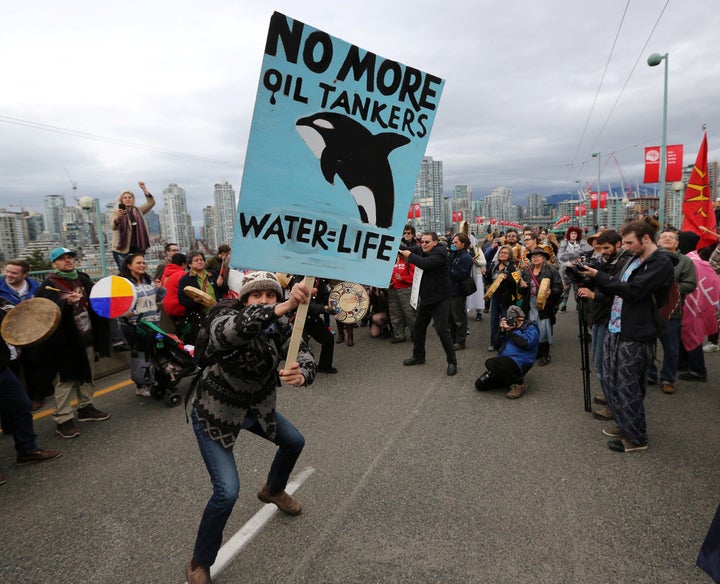 Tar sands received by far the biggest increase, reaching nearly $47 billion in bank financing in 2017 ― a hike of 111 percent on the previous year. The report identified RBC, TD and JPMorgan Chase as the key financial institutions injecting cash into tar sands projects. Those include the embattled Kinder Morgan Trans Mountain pipeline from Alberta to British Columbia, Canada, which indigenous groups are protesting.
Liquefied natural gas (LNG) saw $45 billion in bank financing, with Morgan Stanley identified as one of the top lenders. LNG is often pitched by advocates as a weapon in the climate change fight, because it can have lower emissions than coal and oil. However, the fuel is predominantly made up omethane, a very potent greenhouse gas, and it doesn't take much methane to leak during operations to give LNG a bigger carbon footprint than other fossil fuels.
When it comes to coal, Chinese banks remain the top funders, while Goldman Sachs and Deutsche Bank lead the pack among Western lenders, according to the report.
"Coal financing has essentially stagnated," Kirsch said. But she added that wasn't good enough. Financing for coal should be dropping "towards a phase-out goal of zero," she said.
The upward tick in extreme fossil fuel financing runs counter to indications that global reliance on fossil fuels may have peaked. The cost of renewables like solar and wind energy has plummeted, and energy storage is burgeoning with the world's largest lithium ion battery coming online in Australia late last year. Countries such as the U.K., China and France and states including California have all announced plans to move away from combustion engines and embrace electric vehicles.
Meanwhile, hundreds of coal plants are shuttering as they become economically unviable. "It's still far from game over for the fossil fuel industry, but the game has drastically changed," the report said.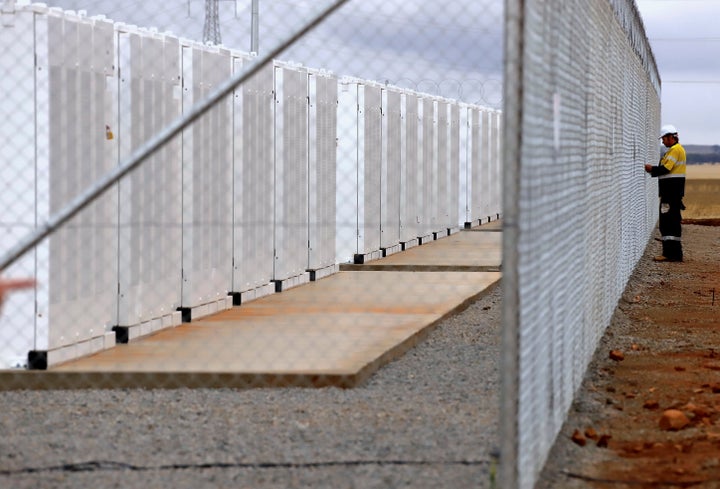 "The financial sector overall is not blind to the weakness of the oil and gas industry ... but we're just not seeing the action on policies come quick enough," Kirsch added. She called on banks to take the immediate first step of stopping the financing of fossil fuel expansion.
Banks cannot shirk their role in fighting climate change, said Catherine Howarth of U.K.-based nonprofit ShareAction. "The financing decisions of banks are utterly critical to climate outcomes and to the pace of decarbonization in the global economy. Bank boards should be held accountable on the financing of high carbon projects," she said.
For their part, several big banks contacted by HuffPost insisted that they are committed to clean energy. Deutsche Bank referred to its 2016 commitment to no longer finance new coal mining or coal-fired plant construction or expansion.
A TD spokeswoman said the bank had committed to provide some $77.5 billion in financing for low-carbon initiatives by 2030. "TD is taking clear steps to help accelerate the development of a low-carbon economy, while recognizing the importance of responsibly developing conventional energy, vital to North America's economic strength and security," she said.
A Goldman Sachs spokeswoman said that the bank "is committed to mobilizing capital to scale up clean energy" and noted that it has provided more than $30 billion in clean energy financing and investment since 2016. She also said Goldman Sachs applies "enhanced due diligence" to coal investments, which includes looking at companies' environmental track records, evaluating ecological impacts, and considering local community and human rights.
RBC and Morgan Stanley did not immediately reply to requests for comment. JPMorgan Chase and BNP Paribas declined to comment.
For more content and to be part of the "This New World" community, join our Facebook Group.
HuffPost's "This New World" series is funded by Partners for a New Economy and the Kendeda Fund. All content is editorially independent, with no influence or input from the foundations. If you'd like to contribute a post to the editorial series, send an email to: thisnewworld@huffpost.com
Related
Popular in the Community