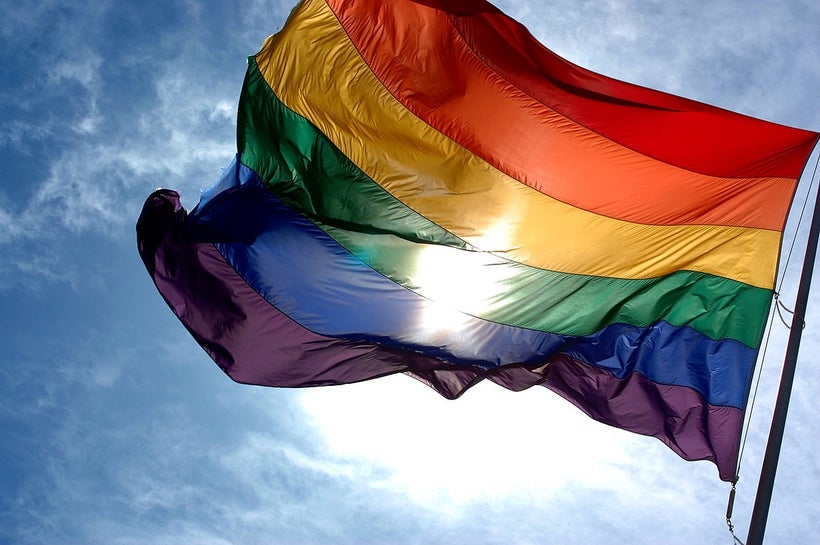 During a year marked by both progress and heartbreaking setbacks, the absence of U.S. leadership on global LGBTQ equality is being felt the world over
As we commemorate Human Rights Day this week, supporters of LGBTQ equality will reflect on the past twelve months with conflicted emotions.
On the one hand, we've seen encouraging international progress, including marriage equality victories in Australia, Germany, and Taiwan as well as trailblazing court rulings in India and Botswana that pave the way for progress on LGBTQ equality.
But despite these wins, most lesbian, gay, bisexual, transgender, and queer people around the world — including in the U.S. — still face significant challenges, and even violence, in their daily lives. After achieving marriage equality in a historic court ruling in May, Bermuda is poised to become the first country ever to repeal this right for same-sex couples. And over the past year, a frightening wave of state-sponsored persecution has spread across the globe, with government officials singling out LGBTQ communities simply because of who we are and whom we love.
The Trump-Pence administration's inaction in the face of these flagrant human rights abuses further endangers the safety of millions who already live in places with some of the world's most vulnerable LGBTQ populations.
Since the start of 2017, the government of the Russian republic of Chechnya has launched an all-out assault on LGBTQ people, arresting, detaining, and torturing hundreds of Chechens in secret prisons. Up to 20 have been killed, while Chechen leaders have actively encouraged citizens to torture and murder family members who might be LGBTQ.
In September, the Egyptian government intensified an ongoing and widespread crackdown on LGBTQ people, with some arrestees reportedly subjected to barbaric and invasive rectal exams and others sentenced to several years in prison. Simultaneously, the government issued an order forbidding the media from showing support for the LGBTQ community, even as local outlets have published articles encouraging Egyptians to target LGBTQ people with hate speech and hate crimes. Additionally, a legislative proposal is being discussed that would punish LGBTQ people and their allies with imprisonment.
Governments in other countries have engaged in similar clampdowns, sometimes releasing photos or names to publicly out individuals and put them at further risk for physical harm. After the arrest of 28 men in Bangladesh, local outlets repeatedly showed videos and pictures of those arrested. The Indonesian government also released photographs to the media after arresting approximately 200 men who police say violated the country's pornography laws. And in Azerbaijan, authorities arrested more than 60 people in raids at gay clubs and bars, forcing many to disclose their social media contacts so they could make further arrests.
These deeply disquieting attacks, as well as anti-LGBTQ government actions in other countries like Georgia, Tanzania, Tajikistan, and Turkey, have put a chilling effect on support networks and advocacy groups in countries with some of the fewest LGBTQ protections or civil rights. They also threaten the lives of millions who live in places where being openly LGBTQ already puts them at severe risk of physical violence, familial rejection, and/or public condemnation.
During the Obama administration, the United States stood as a global leader by supporting human rights as a U.S. foreign policy priority, which included decrying the persecution of LGBTQ people. Yet even in the face of these alarming events, the Trump administration has failed to condemn these horrific abuses in any meaningful way.
As Americans who believe deeply in the fundamental equality of all people, we must not let the silence of Donald Trump, Mike Pence and other administration officials define our own response to these disturbing attacks on our LGBTQ family. More than ever, we must lean in and speak up. We cannot let these kinds of atrocities become normalized.
As members of a global community, we must raise awareness of this international crisis. We can do this by elevating the deeply troubling stories coming out of countries where LGBTQ people are being targeted. We can also support aid organizations, journalists, and local rights groups who are bravely working within these countries to support LGBTQ people.
As Americans, we need to intensify efforts in pressuring our elected officials to publicly denounce anti-LGBTQ persecution in the strongest possible terms. We must also reaffirm that LGBTQ rights are human rights and human rights are LGBTQ rights, and that as Americans we will continue to stand for those who are unfairly oppressed or marginalized, both within our borders and throughout the world.
The Trump-Pence administration's indifference and inaction has further emboldened those who seek to suppress LGBTQ people and our right to be who we are. We cannot allow their silence to define us. As advocates, and as Americans, this last year has shown us that — more than ever before — our voices and our action on global equality is as urgent and important as ever.
REAL LIFE. REAL NEWS. REAL VOICES.
Help us tell more of the stories that matter from voices that too often remain unheard.
This post was published on the now-closed HuffPost Contributor platform. Contributors control their own work and posted freely to our site. If you need to flag this entry as abusive,
send us an email
.