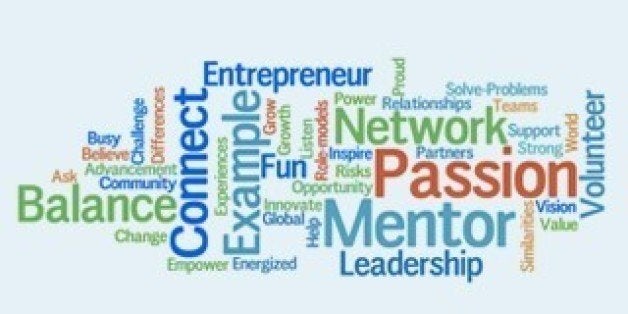 It may not always feel like it, but there has never been a better time for women to pursue STEM careers, and for girls to set STEM careers in their lifetime goals. For girls, I use the term "set" instead of "include" because so many girls who are building their skills in math and science already are planning to join the next generation of innovators. Their challenge is lack of encouragement and role models, not lack of ability. For women, the challenge can be maintaining patience with an industry that is changing for the better -- steadily but slowly. The goal of this year's Global Marathon is to help enable greater change, to make change happen faster, and to ensure that the women and girls currently fighting on the front lines of change are encouraging and bringing more women and girls into technology and engineering.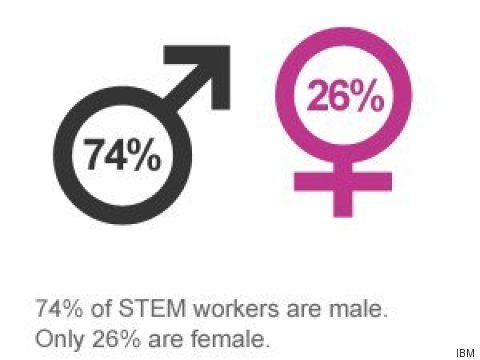 First, the good news. In employment markets around the world, women are making strides in engineering. Numbers are up, pay gaps are narrowing, and employers increasingly indicate a need for candidates with collaboration and teaming skills in addition to technical expertise. In addition, the pipeline is rich. In recent years, Engineers Australia reported a 50 percent increase in women working as engineers. According to the World Economic Forum, more than 50 percent of engineering students in Kuwait are women. Engineers Canada has established a goal to increase the percentage of women among licensed engineers to 30 percent by the year 2030. And girls in Western countries are establishing new benchmarks for academic achievement in STEM, and for college matriculation.
Unfortunately, systemic challenges remain. Girls often are encouraged to exit the STEM pipeline by the time they reach high school. The Ph.D.-level training required for some STEM careers delays and complicates industry entry for women planning to have children. And once in their STEM careers, women can experience isolation, lack of mentors and sponsors, and even gender-biased performance and leadership evaluations. It's no wonder that women in STEM fields are 45 percent more likely than their male counterparts to leave these industries within one year. Progressive employers are taking steps to address many of these challenges, but greater numbers of women in STEM fields will improve the environment for all.
What can we do to accelerate this change? In a world where everyone needs STEM skills, and where forward-thinking school districts are pushing to make computer science mandatory for high school graduation, we do our daughters a disservice by downplaying or ignoring the roles of women in scientific innovation. Any of us should be able to pursue our interests as far as our ability will take us. And girls and women represent too much of a vital global resource to be excluded from the STEM opportunities that drive employability, independence and the potential to break cycles of poverty.
Join us for this year's Global Marathon to be educated, inspired and amazed by what women from around the world are accomplishing in science, engineering and technology. During this three-day (March 8 –10), no-cost virtual conference, you'll hear from such luminaries as Malala Fund President Meighan Stone, American Institute of Aeronautics and Astronautics Executive Director (and former astronaut) Dr. Sandy Magnus, and the incredibly inspiring Elliot Kotek, Co-founder of Not Impossible Now.
Registration is easy and free, so don't miss this opportunity!