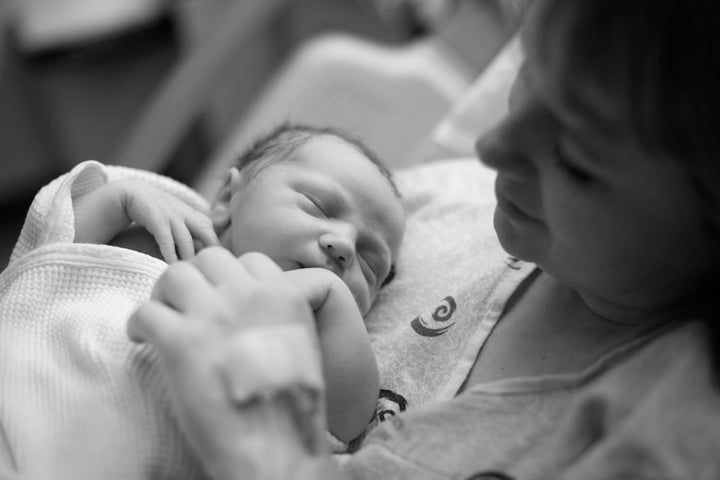 I'm delighted to announce the launch of Global Motherhood, a new section within HuffPost Impact dedicated to the health and well being of mothers and babies around the world, and sponsored by Johnson & Johnson.
In 2010, Johnson & Johnson launched its text4baby app in an attempt to use technology to improve the lives of mothers and babies. It was the first free mobile health service in the U.S., providing timely health information via text messages to pregnant women and new moms throughout their baby's first year. As any mother knows, that first year is a time of great joy but also a time of anxiety, vulnerability and even fear. And when infant mortality is on the rise in the U.S. for the first time since the 1950s, and 3.3 million children under one-month-old died in 2009 worldwide, we need all the innovation and creativity that we can muster from communities, corporations, governments, and individuals all around the world.
Global Motherhood will go beyond matters of physical health to address the full spectrum of issues affecting mothers and their babies, with a special focus on the dangers faced by pregnant women in underdeveloped countries and the guilt and fear that accompany childbirth for many women.
It will also be a place to share our personal stories. I lost my first baby five months into my pregnancy, and as a result I spent my next pregnancy terrified that I would lose this baby, too. In fact, I was so afraid that, even though I was thirty-eight, I refused to have amniocentesis because it carried a tiny risk of miscarriage. Instead, I simply prayed that my baby would be healthy. And as my children grew, the dangers that threatened them -- and even those that I perceived as threatening them -- seemed to multiply. I'm also convinced that when they take the baby out, they put the guilt in, especially if you are a working mother juggling children and work. And of course, when we keep our feelings of vulnerability, guilt and insecurity to ourselves, they only grow in the dark.
In addition to providing a platform for women to share these feelings, Global Motherhood will connect readers with the most innovative practices and the most advanced thinking from around the world on all matters of importance to mothers and their babies -- and those who care for them. And we'll be keeping you updated on the organizations and events on the front lines, like the White Ribbon Alliance's WIE conference. For the last two years I've co-hosted this event, which brings mothers and caregivers from around the world together to discuss solutions to some of the greatest challenges we face -- especially important in a world where 1,000 pregnant women and girls die every day. Only by tapping into our collective wisdom will we arrive at the solutions we and our children deserve.
Our lineup of bloggers starts today with an exclusive weeklong series from Christy Turlington Burns, on motherhood in Haiti and around the world; Ricki Lake, on the business of motherhood; Dr. Harvey Karp, on differing views of motherhood around the world; and White Ribbon Alliance president Theresa Shaver, on recent achievements in the fight against infant mortality.
So check out HuffPost Global Motherhood to share your stories and join us in the search for solutions. And please use the comment section to let us know what you think.
Popular in the Community