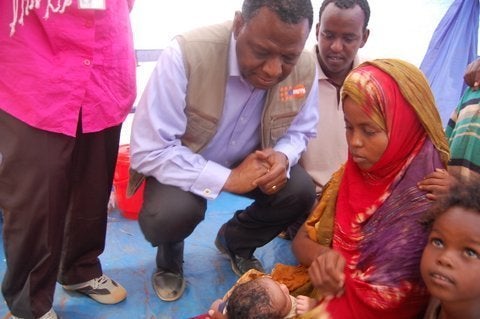 As the father of four daughters and as the Executive Director for UNFPA, a leading UN agency working on maternal health, it warms my heart to see that safe motherhood and women's reproductive health are finally being recognized as important development issues.
Sadly, millions of women in developing countries still lack even the most basic care during pregnancy and too often have no one to assist during births. As a result, 1,000 women die every day from complications in pregnancy or childbirth, and countless others suffer debilitating injuries, such as obstetric fistula. Moreover, 215 million women still lack access to modern contraceptives and are, therefore, unable to make fundamental decisions about whether or when to become pregnant.
It is inexcusable that in the 21st century motherhood remains so dangerous for so many. It is not only morally wrong but also hampers economic development and the survival and well-being of families, communities and nations.
We have worked hard to find the solutions and turn the tide, and we can see that things are moving in the right direction. The global political and media focus on the issues - of which the Global Motherhood partnership between Johnson & Johnson and The Huffington Post is a significant reflection - has never been greater. Meanwhile, governments, businesses and foundations are making substantial commitments to the UN Secretary-General's Every Woman, Every Child initiative, supporting agencies like UNFPA and taking concrete action on the ground. We can see that maternal deaths and the unmet need for voluntary family planning are beginning to decline around the world.
At UNFPA, we work to make every pregnancy wanted, every child birth safe and to give every young person the opportunity to realize their full potential. Today, there are 500 million adolescent girls in the developing world. Their full potential has yet to be fulfilled. Millions of them are married off young, lack access to education and health services, are subjected to genital mutilation or cutting, and are vulnerable to HIV and AIDS, domestic violence and abuse. They are poor, get pregnant too early, have limited access to skilled health workers at the time of birth and don't get an education. Each year, 70,000 adolescent girls die in pregnancy or childbirth, making maternal death the most common cause of death for girls between 15 and 19 years old.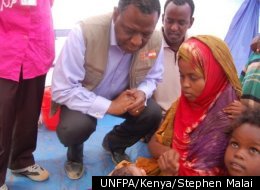 This is not what any father or mother would want for their child, and it doesn't have to be like that. Both in my current job and when I was Minister of Health in Nigeria, I have seen the tremendous effect of investing in the education and health of adolescent girls.
When a girl gets an education, has the power to delay her first pregnancy, and is healthy and equipped with the right skills and opportunities, she holds the key to unlocking many of the world's most pressing problems: reducing maternal and child death, halting the spread of HIV, breaking the cycle of poverty, advancing gender equality and propelling countries' social and economic development. As educated mothers, they will invest in the health, education and success of the next generation. As leaders of both today and tomorrow, they can be a force for social cohesion, progress and peace.
I am today the lucky grandfather of three healthy grandchildren. It is my sincere hope that all young people, including adolescent girls, will get the needed opportunities to realize their potential and to live fulfilling, healthy lives. In this debate on Global Motherhood, I encourage all: please don't forget the girls.