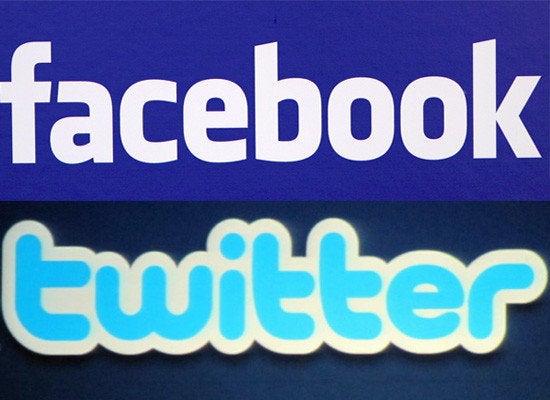 Why won't Twitter and Facebook sign on for free speech on the Internet?
According to the New York Times, these social media stalwarts are notably absent from the Global Network Initiative, a code of conduct that is dedicated to protecting free speech around the world.
Google, Microsoft and Yahoo are the three tech giants already enlisted by the GNI, though their involvement dates back to 2008, when each encountered public criticism for their acquiescence to China's restrictive policies regarding the web. Advocacy groups like the Electronic Frontier Foundation and the Center for Democracy and Technology are also members.
But, despite intense attention afforded the roles of both Twitter and Facebook in recent uprisings in the Middle East, neither company has seen fit to join GNI. Many have hailed these social media sites as instrumental in helping people organize protests, and otherwise get their voices heard in highly repressive situations--one Egyptian man went so far as to name his child Facebook in gratitude.
While Twitter declined to comment for the Times story, Facebook spokesman Andrew Noyes simply told them, "As Facebook grows, we'll continue to expand our outreach and participation, but it's important to remember that our global operations are still small, with offices in only a handful of countries."
Still, even without having officially signed its name to any pact, Twitter has shown that they are willing to protect the rights of their users. When the government subpoenaed the site to turn over user information in a Wikileaks-related case, Twitter challenged the order, and informed the users who had been singled out, so that they might individually fight the order themselves.
GNI's guidelines say that participants, when asked to remove content, or restrict communication, should do the following:
Require that governments follow established domestic legal processes when they are seeking to restrict freedom of expression. Interpret government restrictions and demands so as to minimize the negative effect on freedom of expression. Interpret the governmental authority's jurisdiction so as to minimize the negative effect on to freedom of expression.
But, the New York Times notes, the initiative has had trouble recruiting more, and higher-profile, companies into the loop, whether because these guidelines are seen as too restrictive, or because no tangible financial benefit is evident. Though the issues around free speech on the Internet seem only to gain traction in recent years, some fear that without momentum, GNI will be an ineffectual gathering of forces.
Calling all HuffPost superfans!
Sign up for membership to become a founding member and help shape HuffPost's next chapter