Scientists made the discovery after sifting through seven years worth of images taken by NASA's Cassini mission. Although scientists were previously aware of a body of water under the moon's icy crust, NASA announced Tuesday that the body of water expands across the entire moon.
By mapping the position of craters across hundreds of images, the researchers were able to measure a small wobble in the moon as it orbits Saturn. The wobble indicated the presence of a vast body of water between Enceladus's icy crust and its rocky core, Gizmodo reported.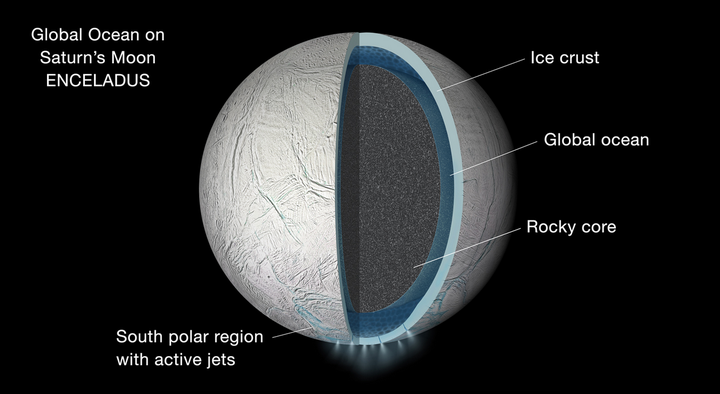 "If the surface and core were rigidly connected, the core would provide so much dead weight the wobble would be far smaller than we observe it to be," Dr. Matthew Tiscareno, a Cassini scientist and co-author of a paper describing the discovery, said in a written statement. "This proves that there must be a global layer of liquid separating the surface from the core."
On Oct. 28, Cassini will make it's "deepest-ever dive" through the moon's harsh, icy atmosphere when it passes just 30 miles above the surface.
Related
Popular in the Community