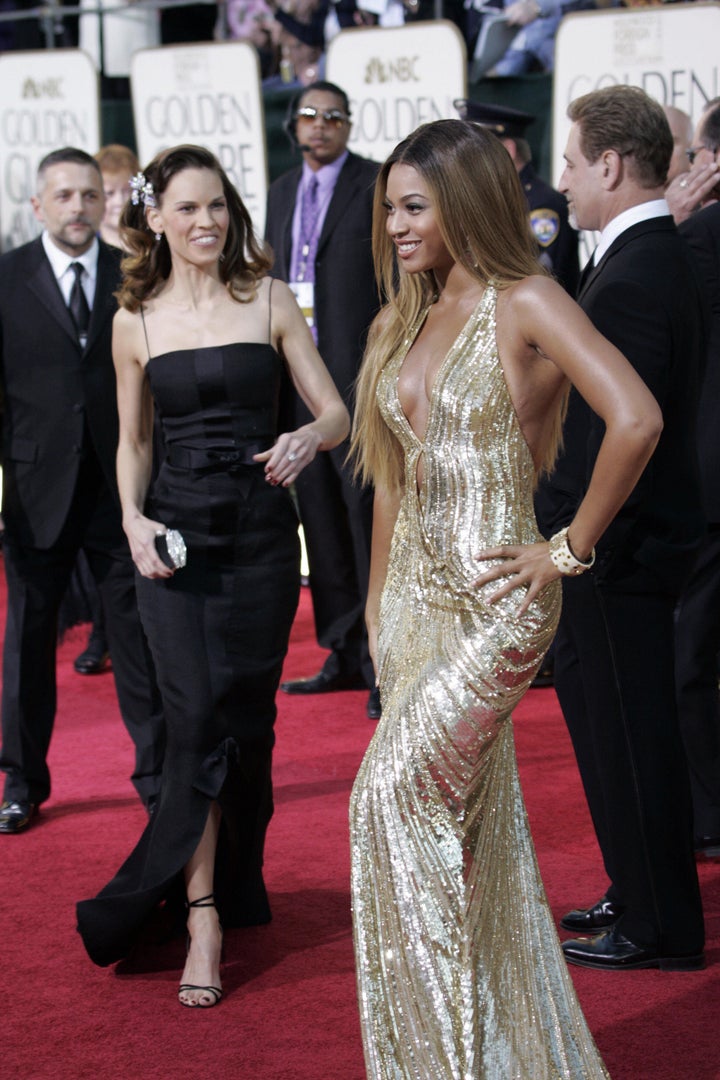 From Hilary Swank to Beyonce, celebrities have come under fire lately for taking money from groups or individuals marred by allegations of human rights abuse. But two philanthropic organizations are partnering to help stars avoid the potential embarrassment of associating themselves with anyone on the international D-list.
Global Philanthropy Group, a philanthropic advisory company, will team up with humanitarian organization, Human Rights Watch, to offer a free, confidential verification service for the entertainment industry that provides the human rights records of any potential business partners.
Both organizations say they hope to offer information entertainers don't regularly have access to so that they can make informed decisions about who they work with.
"We're concerned that high profile artists and stars can legitimize the rules of people who shouldn't be given favorable publicity without realizing it," Emma Daly, Human Rights Watch communications director, told the Huffington Post.
The service will also help to prevent anyone from taking advantage of entertainers and using them for their names. In an email to the Huffington Post, Trevor Neilson, Global Philanthropy Group president, said these situations can be avoided if celebrities are privy to the proper information.
"Around the world people with horrible human rights records try to use artists to improve their image," he wrote. "99 percent of people in the entertainment community would never do business with a war criminal or dictator, but often they don't know about someone's past."
According to Daly, the humanitarian organization investigates human rights violations in about 90 countries. They will provide this evidence to Global Philanthropy Group to increase awareness of any controversial activity.
The initiative seems to be just in time, following several instances where high-profile celebrities like Hilary Swank and Beyonce reportedly accepted payment to appear at events and perform at concerts. Both stars apologized and decided not to keep the money. Swank released a statement, expressing her regret for attending an event hosted by Chechen leader Ramzan Kadyrov's, who is accused of human rights violations. Beyonce donated funds to Haiti relief after she was paid to perform at a New Year's Eve concert for the son of the late Libyan leader Muammar Gaddafi.
Neilson, said he hopes entertainers will use the service in order to avoid similar instances in the future.
"We really want to prevent problems before they occur," he told the Huffington Post. "Hopefully we can help provide artists and their management with information that can avoid embarrassing situations."

Service requests can be directed to humanrights@globalphilanthropy.com.
Related
Popular in the Community