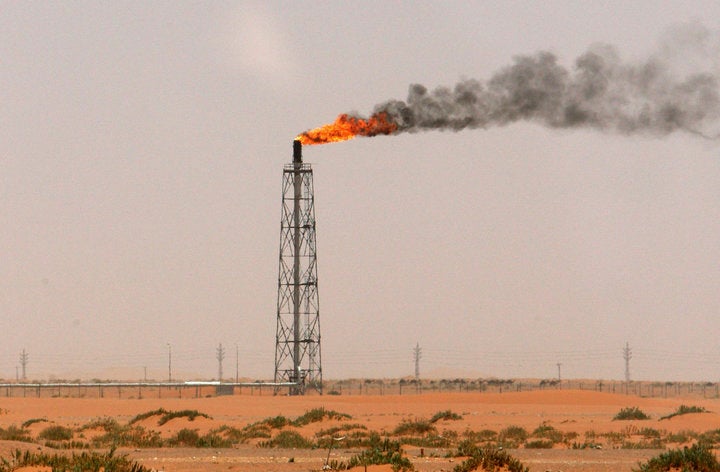 This joke is on us, with an unlikely punch line: What do Donald Trump, Russian hacking, Brexit, American Nazis, the Religious Right, the NRA, ISIS, anti-globalism, and global warming all have in common?
While we obsess about Trump's political circus or British Brexit, the trees, there is this 300m year-old 'forest' of economic power that spreads from Russia to the Middle East, to Wichita, Kansas. Like the royal forests and parks of old, fossil fuels are the property of 80 to 100 of the world's richest people, whose global impact is felt throughout the planet. Want to understand why the politics of your nation seems to be going crazy?
Over the last 163 years fossil fuels, not gold, have been the greatest source of wealth and power. 1.7T barrels of proven reserves. At today's price, $47.62, that's roughly $81 trillion dollars of value. There are 1.1T tons of proven coal reserves in the world with a value of $52.60 per short ton, that's roughly $57.9 trillion. Natural gas reserves are 195.2 trillion cubic meters at a value of roughly $20T at today's price.
Fossil fuels proven reserves' approximate world value, today, are $159 trillion dollars.
Oil and gas drilling, without coal, make up 4.6% to 6.5% of the world economy. As much as $8.24T of the world's annual gross domestic product. 100 countries pump gas and extract oil, but only 44 produce more than 100K bbl per day. Only 20 produce more than 1m bbl/day.
Two nations, Russia and Saudi Arabia, produce 10M+ barrels a day of oil.
Five nations, Russia, Iran, Qatar, the United States, and Saudi Arabia are the top holders of natural gas reserves.
What nations are alleged to be leading sponsors of political, cyber, and terror events that disrupt and destabilize other nations?
Russia, Iran, Qatar, the United States, and Saudi Arabia.
How do you take $159 trillion of assets which make the world's most powerful people powerful, and make them worthless within ten or fewer years?
Governments in the Paris Agreement want to save millions of lives, and protect quadrillions of dollars in property from damage due to flooding, violent storms, dislocating droughts, famines, and more. That requires coordinated action.
The people who control the fossil fuels do not want that coordinated action, because it undercuts their wealth and power. There is huge profit in destabilizing world governments and creating global distractions that keep both citizens and their politicians embroiled in political and sectarian strife, and from taking any major action on global warming.
Now, connect the dots from the forest of all of that wealth and power back to the destabilizing trees and weeds of geopolitical politics:
Every country on the globe could sign off on the Paris Agreement, but, without finding a way to either buy off the richest people in the world, or make the value of their fossil fuels worthless, their owners will use ANY means to retain their power.
Fewer than a hundred people have 159 trillion reasons to divide, distract, and disengage citizens of the world to keep the oil flowing, even if 100M people may die by 2030, and 75% of the world's population may perish from the heat by 2100.