In case you haven't heard, the battle at Standing Rock is far from over with incoming Trump Administration. An issue that captured the attention and hearts of people across the planet is about to heat up again. Your participation will make our universal call to protect sacred waters more beautiful and powerful. No matter where we stand politically, water should be something we can all agree on as a common source of life for us and the crops that feed us. The youth and elders of Standing Rock have shown us a prayerful and positive way to oppose this pipeline which puts at risk the water supply for up to 20 million Americans. This Saturday there is a broadcast from Standing Rock to accompany global events expressing a positive message called Global Prayer Action.
"When we strive to make our lives, every thought, word and action, a living Wopida, we are given a great spiritual gift. For whenever our soul and the inmost chambers of our heart are filled with thanksgiving and gratitude it also naturally becomes filled with compassion, love, understanding, forgiveness, joy, happiness and oneness. When our lives are centered in this State of Consciousness, there is no room left for the experience of fear, hate, prejudice, revenge, jealousy, loneliness and disunity. There is no room for anything that separates ourselves and our oneness with our Beloved Creator, our Human Family and all Life, seen and unseen." – Hereditary Chief, Phil Lane Jr.
This is a nonpartisan issue and many of us knew to expect this battle to heat up again at Standing Rock and across the planet as people awaken to the simple idea that some things, like water, the soil and air, living beings, and ancient cultures are worth more than profit-driven bottom lines. Obama had tucked a legal framework in TPP called ISDS (Investor State Dispute Settlement) that would allow foreign corporations and investors to sue our country if we stood in the way of their projected profits. Having already purchased the pipeline for Keystone XL, these companies had no plans to let that investment become a loss, same is true for Dakota Access Pipeline. So this is not a time to point fingers at Trump, it is time to recognize that this unfolding drama was inevitable regardless of who won last Novembers election. Instead it is a time to unite across political divides for something that is bigger than us, something that will effect coming generations, and that is the much needed shift away from a fossil fuel powered society.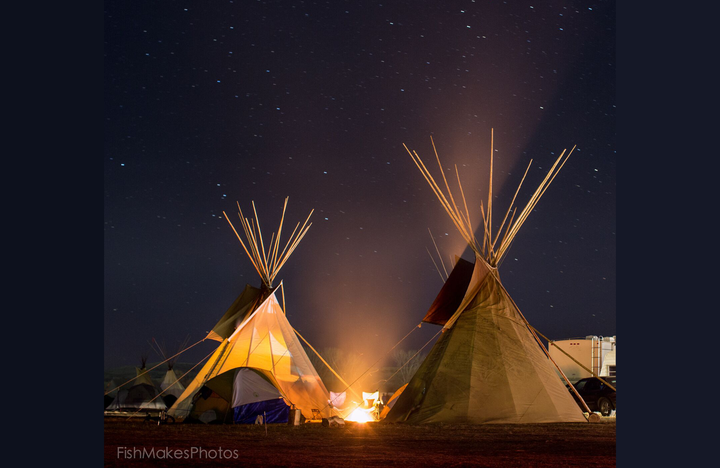 We all use cars, so none is above the other in this discussion. We stand at a crossroads, in a circle, despite our differences to bring about a healthy evolution to our global community. This is a time for celebration with an acknowledgement that compassion and love will be the best tools at our disposal to make this a gentle and peaceful transition.
"It was so beautiful to see so many people of so many different faiths, different tribes, different skin colors, different creeds all coming together unified. I have never seen anything like that in my life and I've been a part of many amazing movements. I am so grateful for that!" -Victory Lonnquist, Standing Rock Medic Global Wopida Audio Brodacast
At the Global Prayer Action website you can register a local event on the interactive map or find other events currently planned for your area. There will be a live webcast at 12pm CST which you can also receive information about. These webcasts are cultural gems, with wisdom from various indigenous leaders, youth, and more and you can listen to previous live broadcasts here (note, because these were recorded live, the program usually starts about 20-30 seconds after you hit play)
People will be showing up at local banks who have funded the pipeline with drums, banners, and their loved ones to send a message:
"Bankers, we understand that all of us our stuck in this same system that harms our planet but each of us have the power and responsibility to do our part to make positive change. Invest in renewables!"
As we quickly approach a time where renewables are more profitable than dirty fossil fuels, and the risk to investors and the environment becomes more costly we will begin a long-awaited transition. Recently the City of Seattle agreed to divest nearly $3 billion from Wells Fargo for their support of Dakota Access Pipeline. Another way that you can participate is by sharing your opinion with the Army Corps of Engineers while public input is welcome at this link.
The front lines are everywhere and Standing Rock is not the only place facing threats to their water. What began in 2016 is becoming a global movement in 2017. Honor the sacred and protect what you love, we are all in this together. Please join us this Saturday for Global Prayer Action.
Calling all HuffPost superfans!
Sign up for membership to become a founding member and help shape HuffPost's next chapter