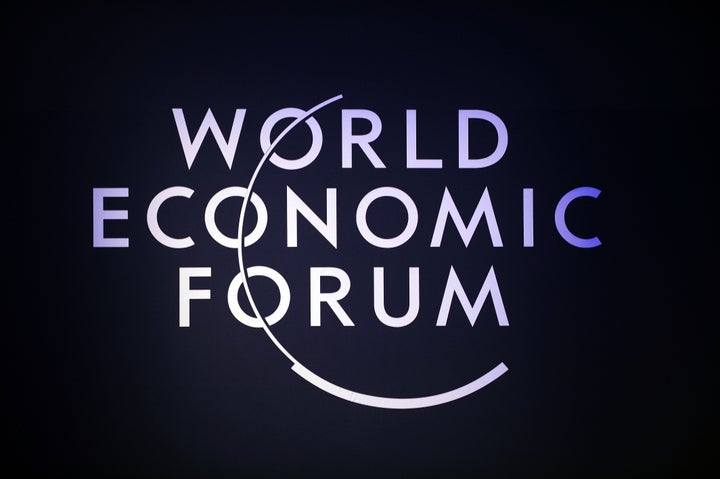 * Growing income disparity threatens political backlash
* WEF sees risk of globalisation unravelling
* Report says fiscal crises at centre of economic woes
LONDON, Jan 11 (Reuters) - A backlash against rising inequality -- evident from the Occupy movement to the Arab Spring -- risks derailing the advance of globalisation and represents a key threat to economies worldwide, according to the World Economic Forum.
Severe income disparity and precarious government finances rank as the biggest economic threats facing the world, according to the group's 2012 Global Risks report released on Wednesday.
The 60-page analysis of 50 risks precedes the World Economic Forum's (WEF) annual meeting in two weeks' time in the Swiss ski resort of Davos, and paints a bleak picture of an increasingly uncertain world.
Over the past four decades, Davos, which brings together politicians, central bankers and business leaders, has become a byword for globalisation. Now that confidence about the onward march of the global marketplace is faltering.
Rising youth unemployment, a crisis of retirement among pensioners dependent on debt-burdened states and a yawning wealth gap have sown the "seeds of dystopia", according to the report, based on a survey of 469 experts and industry leaders.
For the first time in generations, people no longer believe their children will grow up to have a better standard of living.
"It needs immediate political attention, otherwise the political rhetoric that responds to this social unease will involve nationalism, protectionism and rolling back the globalisation process," said WEF managing director Lee Howell.
The unsustainable level of government debt in many countries was also highlighted as a top threat in the previous two WEF risk reports. But the chronic nature of fiscal imbalances means the issue remains centre stage, according to the WEF.
Since last January, the euro zone's debt crisis has spread and deepened -- toppling governments in Greece and Italy -- while the United States has lost its triple-A credit rating, after failing to stabilise its debt position.
There will be a greater focus than ever in Davos this year on the failures of the modern market economy, including discussion on the uncertain future of capitalism, a subject that would have got short shrift in the years before the financial crisis.
In an increasingly interconnected world, the WEF report also highlights the risks posed by cyberattacks against individuals, corporations and nations.
"The Arab Spring demonstrated the power of interconnected communications services to drive personal freedom, yet the same technology facilitated riots in London," said Steve Wilson, chief risk officer for general insurance at Zurich Financial Services.
U.S. President Barack Obama's defence strategy this month showed cyber warfare to be a growing focus for governments, while companies got a wake-up call last April when hackers stole Sony Playstation online data for millions of users.
Other threats identified in the 2012 report include the risk that financial and other regulatory systems designed to safeguard the modern world may no longer be up to the job, as well as rising greenhouse gas emissions and looming water shortages.
Calling all HuffPost superfans!
Sign up for membership to become a founding member and help shape HuffPost's next chapter
BEFORE YOU GO