It's not enough to simply ramp up enforcement against elephant poachers. We must attack the illegal ivory trade from all sides of the issue--supply and demand, online and on the ground.
It's an enormous challenge, and no single organization can tackle it alone.
That's why the Nature Conservancy last month joined forces with Chinese digital media company Tencent and the International Fund for Animal Welfare to halt illegal ivory trafficking happening on China's largest social media platforms.
Other businesses, governments and NGOs are stepping up, too.
And China announced just last month that it will phase out domestic manufacture and sale of ivory products. This marks the first time the country--the world's largest market for trafficked ivory--has committed to ending its legal domestic ivory industry.
Our fellow NGOs are making significant progress, too. WWF runs an impressive anti-poaching initiative, the Wildlife Conservation Society has made headlines with its 96Elephants campaign, and many others--WildAid, Save the Elephants and United for Wildlife, to name a few--are making a big difference.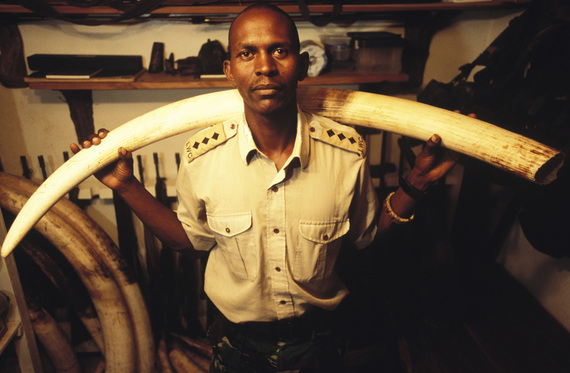 Michael Ntosho, head of security for Kenya's Lewa Wildlife Conservancy, holds ivory confiscated from poachers. © Henner Frankenfeld/Redux Pictures
By combining our efforts, we--NGOs, businesses, governments--can have a much larger impact than working on our own.
And large-scale solutions are what this crisis demands. Poachers kill about 25,000 African elephants each year to supply the black market ivory trade. Thirty years ago, Africa was home to 1.2 million elephants. Today, only about 420,000 exist--a drop of nearly two-thirds in 30 years.
The Nature Conservancy and others work with local groups in Africa--like the Lewa Wildlife Conservancy and Northern Rangelands Trust--to bolster security forces, expand community-owned conservation areas and preserve critical habitat and migration corridors.
Many of us are also tackling poverty--a major contributor to poaching--by providing communities with financial incentives to protect wildlife.
Not only does the illegal ivory trade threaten the survival of elephants, but it negatively impacts other conservation initiatives in Africa. Poaching fosters community instability and crime, and it hurts eco-tourism, reducing revenue that could fund community-based conservation.
Tomorrow's ivory-crushing event in Times Square will send a clear message: The ivory crisis isn't just an African problem. It's a global problem. And it demands global collaboration and cooperation.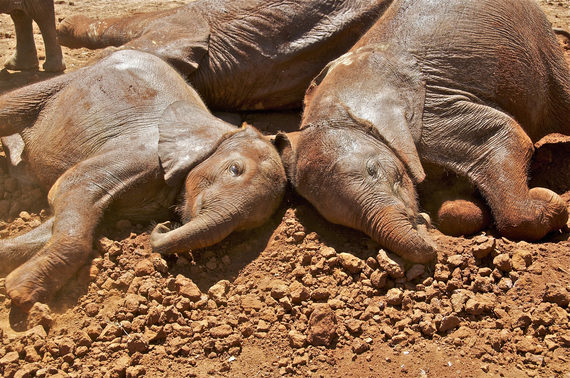 The David Sheldrick Trust's Elephant Rescue Centre in Kenya provides a home for baby elephants left to die when poachers kill their mothers. © Ron Geatz
Popular in the Community