It's 9am in the UK and I've just arrived from New York. I'm on Carnaby street, the heart of 60s London scene. Forty years on and as it's current ground floor retail stores are all crossing their fingers economic revival, something interesting is evolving one floor up. I sit working in a beautifully lit and elegantly designed space known at the Hub Pavilion. As I plonked down my computer bag my host Anna offered tea, coffee or water. Opening up my laptop I notice freshly cut flowers, fresh fruit and the latest design titles.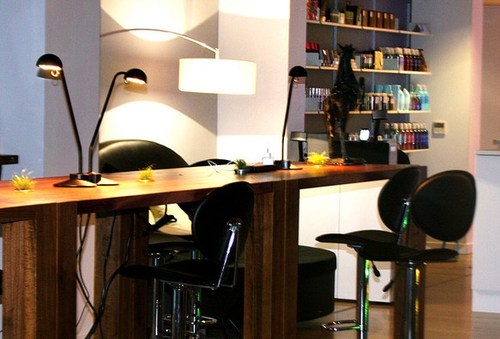 In the last year I've met the pavilions founder Stan Stalnaker in Singapore, New York, Davos and most recently Venice. Another global citizen that sees beyond borders and works in a highly mobile fashion. We are part of a growing group of professionals who circle the globe working in an agile manner, using social networks and email as a main means of communication. The Pavilions grew out of Hub Culture, a social network Stan developed to allow like-minded global nomads to communicate and connect.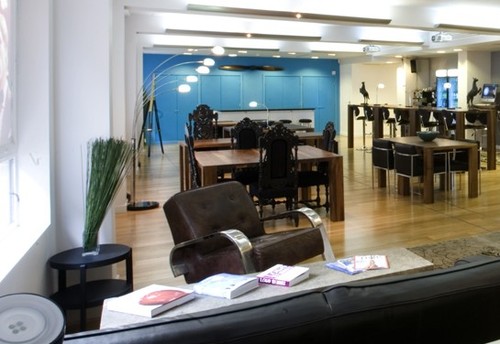 A working sanctuary
On average I travel around 100,000 to 250,000 miles a year. Unless the airline has bumped me I'm usually squashed and doubled over in economy. With such a punishing schedule having a place to unwind and relax is sorely needed (pun intended). The hub pavilion is my guilty pleasure when stopping through London. It's like being in a private club without all the ego or stuffiness or a newly designed airport lounge with all the amenities actually working.
In need of a private yoga session, massage or have a chef cook you and few friend some dinner -- all of these are available extra services at the pavilion. You can even have them develop video packages tied to events you are hosting. They will video up to three hours, edit it down into 3-5 videos and help you post them to various online sites. Given the amount of unread messages in my inbox, I'll be sticking to the coffee and online access. However, here are the two main reasons you should think about signing up;
Recession Proof
The daily rate for all this convenience and luxury is a whopping 10 pounds ($15) or 30 pounds ($45) a month. For a fully functional open office that can convert into a presentation room, DJ club night (yes, it has turntables) or private dinner space is pretty staggering. The Scotsman in me is very pleased, while the critical designer nods approvingly.
To top it off the Hub Pavilion can even arrange a car service to and from the airport. You guessed it, half the price of a London cab.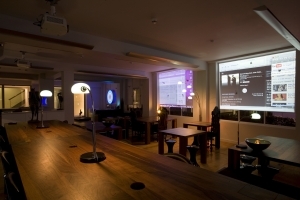 Telepresence - The killer app
Very soon the Hub Pavilions will have Telepresence allowing you to work and communicate with those working in other hubs dotted around the world. As our organization has close to 70 city based chapters it would make it easier for me to touch base with chapter leaders or for donors and clients in different continents to 'meet' and discuss projects.
If anyone needs me, I'll be here in my 'London Office' till Friday night. Stop by and you might just be tempted to join.
Support HuffPost
The Stakes Have Never Been Higher
Related
Popular in the Community