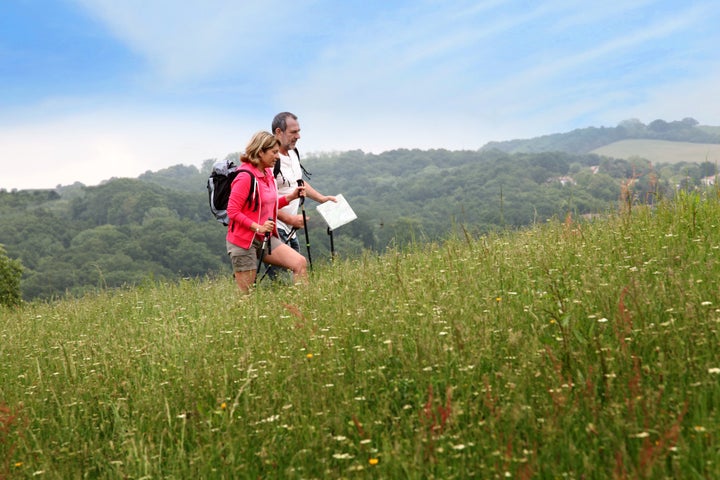 With the New Year just upon us we are again awash in disparate statistics, "Mad Men"-like public relations "hot list" BS and never-ending mindless Internet chatter ("I like Cancun!") and just plain weird sets of data points ("Let's meet at the airport for a drink!"). Frankly, who really knows what is going on -- let alone what will be -- and the wonderful world of travel is no different. No one has the proverbial crystal ball.
That said, America's traditional blue-chip AAA's Leisure Travel Index revealed that more Americans hit the road this holiday season between Christmas and New Year's -- since the bottom dropped out in 2008. But it is when you take an even deeper look-see behind the curtain at some rather untraditional and varied 21st-century travel metrics, they all point to an even bigger (and better) year for travelers in 2013.
Pulling my best Nate Silver-like quant calculus, I have created The World's Greatest Travelers 2013 Aggregate Travel Metrics, as selected by fellow travel experts, informal focus groups and the accumulation of online survey data. Collectively, they reveal an optimistic travel trend that is looking up (way up); there seems to be a tremendous amount of pent up leisure travel demand with international travel high on the list of travelers in 2013.
Here are the top seven global travel-related barometers that, when taken as a whole, indicate positive global travel trends for 2013.
1. The International Peace Index shows the world ripe to visit. Despite the Arab Spring spill over and a few violent pockets of resistance, the world has become a really safe place to travel. With actual acts of terrorism continually declining, along with fewer and fewer failed states as well as a dwindling number of ongoing high-intensity military conflicts between states. In fact, despite the media's Mean World Syndrome tendencies, the U.S. State Department issued only 33 "travel warnings" in the past year. Of the 193 U.N. members, only seven are currently iffy travel destinations.
2. The Travelers Misery Index is in decline. Known informally among frequent travelers as the home-grown American Airport Hassle Factor, it reveals that travelers are learning to better handle both domestic airline dishonesty and service inefficiencies -- as well as the TSA's ever shifting security standards. Despite long tarmac delays being at record levels -- especially at JFK and ORD -- airport body scanners are now an accepted norm, and the TSA actually seems to be lightening up a little with smarter schemes making domestic travel easier for all. Interestingly enough, foreign travel has never been better with international air carriers increasing customer amenities and services (ie: the introduction of the new Boeing 787 Dreamliner and Airbus A-380) as prices fall -- internationally, not domestically that is!
3. Known as the Photo Album Index, combined with significant increases in digital camera sales, as more and more tourists are traveling the globe! Led by a mobile invasion of middle class Chinese (83+ million overseas travelers expected for 2013!), Indian and Brazilian travelers, more travel snap shots will be taken than ever before -- and shared (TMI!). Also, contrary to popular belief, more Americans than ever before have valid passports today -- there are over 110 million valid U.S. passports -- a record!
4. The Travel Show TV Ratings Index points out that travelers are imitating cultural trends again. Wikipedia shows 75 such shows...and ratings for CBS's travel reality show "The Amazing Race" continue to be high, as are reruns of Anthony Bourdain's twin Travel Channel shows "No Reservations" and "The Layover." "An Idiot Abroad" and "Globe Trekker" aren't too far off the mark. Similar to how TV's "Love Boat" and "Fantasy Island" led to a traveler's boom in the 1980s, these shows are driving adventurous travelers to new and exciting places. Sadly however, ABC's nostalgic looking drama "Pan Am" was not so lucky!
5. And speaking of "The Amazing Race." The Adventurous Travel Index is growing and expanding, with Gen Yers, Gen Xers and young-at-heart empty-nest Baby Boomers wanting to experience more than the traditional cruises and sleep-on-the-beach vacation clichés. Savvy travelers want to get off the predictable cookie-cutter tourist treadmill and enjoy a meaningful mix of mind, body and soul-enriching authentic experiences, like the one offered with the annual around the world travel adventure known as The Global Scavenger Hunt, that combines in a singular event seeing spectacular Wander List-worthy items with real cultural immersion, great food, camaraderie with high Travel IQ travelers, hands-on sight-doing (not sight-seeing) participatory experiences and a life-changing charitable component too. A win-win-win. I see the return of BIG trip on the horizon!
6. tripadvisor's trend-spotting Trip Index reveals that globetrotters are looking for "affordabe exotic enclaves" and ready to visit places that offer the biggest travel bang for the buck, like Vietnam, Thailand, Poland, Malaysia, Bulgaria, Hungary, Nepal, Panama and Portugal. They also report that 68% of Americans plan to travel outside the U.S. in 2013!
7. The Travel Apps Index is sky-rocketing. With the merging of iPads, smart phones and social media, travel apps are the third-most downloaded apps after weather and news. There are an overwhelming 17,000+ travel apps (and counting), allowing travelers to have a more seamless and real-time experience in booking flights and hotels, looking at maps when they are lost, reading fellow travelers reviews and insights, helping as instant translators and of course, as hand-held guidebooks Note that there were $8 billion in travel app bookings in 2013, a sharp rise from $2.6 billion in 2011.
Finally, I am as optimistic as anyone, but please don't tell me that space travel is on the rise. Not only is it a bad pun, but it hasn't happened yet. Until it does, let's leave it off our travel to-do lists in favor of more real and satisfying pursuits!
Where will you go and what will you do in 2013?
Related